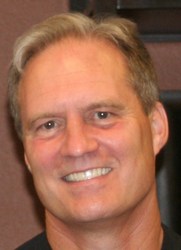 "Televerde has developed processes and technologies that not only make its unique business model a viable approach, but also create several benefits for its clients."
Phoenix, AZ (PRWEB) May 18, 2010
Televerde, a B2B outsourced demand creation agency, is proud to be the latest company showcased by SiriusDecisions in its Vendor Profile series which gave the company high marks across multiple telemarketing criteria. According to the report, "The scope of Televerde's services and experience, combined with its channel capabilities and significant proprietary database, positions it as a demand creation partner worth considering, especially for b-to-b companies with complex technology offerings." SiriusDecisions is a leading source for business-to-business sales and marketing best practice research.
SiriusDecisions has developed an especially robust evaluation framework and scoring methodology to help companies assess the landscape of telemarketing and teleprospecting, so we are indeed proud to have excelled in all measures," said James H. Hooker, President and CEO of Televerde. "This report further highlights our unique business model and honors the accomplishments of our hard-working, solutions-driven workforce."
Dialogue-Based Demand Creation, Data, Lead Nurturing, Market Research, Specialty Marketing and Consulting Services were among the telemarketing capabilities evaluated by SiriusDecisions. Its review states that all of Televerde's offerings enable the company to work with a range of functions, including marketing, field sales and channel management.
SiriusDecisions also looked at "implementation and delivery" tactics, areas where Televerde excels. The Vendor Profile noted Televerde's processes and infrastructure – built around people – that drive consistent results. These include a fluid database (1 million new data points refreshed each year), ongoing and rigorous training and certification, streamlined onboarding, market-proven client-friendly proprietary technology, flexible pricing models, and a highly dedicated and enthusiastic workforce.
"Televerde has developed processes and technologies that not only make its unique business model a viable approach, but also create several benefits for its clients," according to the profile. "Since turnover is very low, the level of skills and market expertise its reps possess often becomes quite advanced over time. Its large proprietary database is an advantage from both a lead generation and contact validation/enhancement perspective."
Founded in 1995 and based in Phoenix, AZ, Televerde is a B2B outsourced demand generation agency that helps high-tech companies identify new customers, accelerate new sales opportunities, and discover fresh, actionable market insight. Clients include leading high-tech hardware, software and services companies and their channel partners. http://www.televerde.com
###