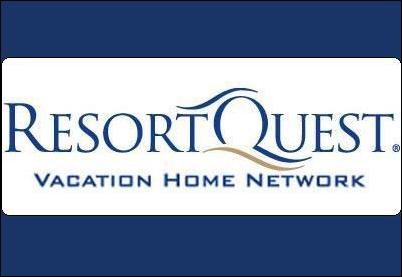 An enormous amount of viewing time and a lot of vigorous discussion have led to an outstanding preliminary selection of front-running films for this year's festival
Telluride, Colorado (PRWEB) April 30, 2007
Mountainfilm, America's premier showcase for independent films dealing with world cultures, adventure and the environment, will take place Memorial Day weekend in Telluride, Colorado. The festival begins with the Moving Mountains Symposium on Energy on May 25th and is followed by a host of activities and leading independent films from around the world.
ResortQuest, a Telluride lodging sponsor of the event, offers ideal group accommodations with condominiums and homes available in slopeside or ski-in ski-out locations. ResortQuest's Telluride rentals range from easily affordable condos and hotel rooms to the pinnacle of luxury -- ResortQuest's Exclusive Vacation Properties.
This year, Mountainfilm will focus on The Eiger, often known as 'the Everest of The Alps'. In honor of The Eiger, Mountainfilm will be showing a brand new 35mm print of the classic Hollywood thriller "The Eiger Sanction". Among the films officially accepted for Mountainfilm's 29th annual festival are; The Alps, God Grew Tired of Us and Sharkwater. Special guests include; John Bernstin, Christo and Jeanne Claude and Paul Hawken.
"An enormous amount of viewing time and a lot of vigorous discussion have led to an outstanding preliminary selection of front-running films for this year's festival," said Mountainfilm Executive Director Peter Kenworthy.
The closing picnic on Monday concludes the Mountainfilm weekend. Set in Telluride's beautiful Town Park, the picnic serves as an awards ceremony and offers a last chance to socialize with other filmgoers.
About ResortQuest
ResortQuest, one of the nation's leading vacation rental management and resort real estate companies, provides a one-stop resource for North America's premier resort destinations, ResortQuest.com. ResortQuest is the largest marketer and management company of vacation condominiums and leading vacation rentals in the U.S. and Canada, based on a portfolio of nearly 17,000 properties, from Fort Walton Beach to Hilton Head rentals, with a combined real estate value estimated at approximately $7 billion. ResortQuest Real Estate is one of the nation's leading real estate companies, focusing exclusively on resort properties, offering superior brokerage services in the country's premier beach, ski and golf destinations. ResortQuest employs more than 4,000 people and is owned and operated by Gaylord Entertainment Co. (NYSE: GET), one of the largest and fastest growing companies in the hospitality and entertainment industries, based in Nashville, Tenn., that also owns and operates Gaylord Hotels and the Grand Ole Opry. For more information, visit ResortQuest.com or GaylordEntertainment.com.
Contact: Kiera Skinner 970.369.7822
# # #