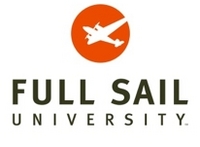 School/College of the Year
Winter Park, Fla. (Vocus) April 11, 2009
Full Sail University (http://www.fullsail.edu)] is proud to congratulate the Full Sail Online Content Development team who was honored with a Bronze Telly Award in the Education category at the 30th Annual Telly Awards (http://www.tellyawards.com).
The 13-person Online Content Development team is comprised prominently of Full Sail graduates who specialize in video production, motion graphics, illustration and project management. They provide video content to all seven of Full Sail's online degrees programs including Education Media Design & Technology, Entertainment Business, Internet Marketing, Media Design and Web Design & Development.
The Telly Awards, now in its 30th year, annually showcases the best work of the most respected advertising agencies, production companies, television stations, cable operators, interactive agencies, and corporate video departments in the world.
"It is really humbling to see this group of young artists develop amazing creative and educational pieces each day," said Luis Garcia, Full Sail Online Vice President. "We know this work has an incredible impact on our students as they pursue their online degrees, and that is why it is so rewarding to see that effort recognized with this special honor."
About Full Sail University:
Since 1979, Full Sail University, located outside of Orlando, FL, has been an innovative educational leader for those pursuing careers in the entertainment industry. With over 31,000 alumni, graduate credits include work on OSCAR®, Emmy® and GRAMMY®-winning projects, best-selling video games, and the #1 grossing U.S. concert tours. Full Sail's 190-acre campus and online education platform proudly welcomes over 6,500 students from 50 states and 65 countries.
Full Sail currently offers a total of 20 degree programs including: Associate of Science Degrees offered in Graphic Design, Recording Arts and Show Production &
Touring; Bachelor of Science Degrees offered in Computer Animation, Digital Arts & Design, Entertainment Business, Film, Game Art, Game Development, Internet Marketing, Music Business and Web Design & Development; and Master of Science Degrees in Education Media Design & Technology, Game Design, Entertainment Business, and Internet Marketing; and a Master of Fine Art in Media Design.
Full Sail was most recently named the 2008 "School/College of the Year" by the Florida Association of Postsecondary Schools and Colleges. The university has also been previously named: The Harvard of Game Schools by Tips & Tricks Magazine; one of the top three New Media Schools by Shift Magazine (alongside the Massachusetts Institute of Technology and New York University); one of the Top Five Game Degree Programs in the world by Electronic Gaming Monthly; one of the Best Music Programs in the country by Rolling Stone Magazine; one of the Best Music Business Departments in the Schools That Rock: The Rolling Stone College Guide; and one of the Best Film Programs in the country by UNleashed Magazine.
For more information about Full Sail, please visit http://www.fullsail.edu.
###