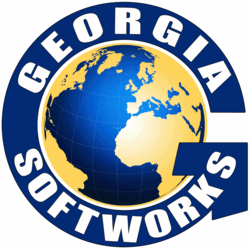 Our partnership becomes even more important as stores increase their use of mobile technologies.
Dawsonville, GA (PRWEB) November 08, 2012
Georgia SoftWorks, maker of the GSW Telnet Server for Windows and SSH Server for Windows, is celebrating ten years with MI9 as an authorized GSW reseller. "GSW values our reseller relationships. We have many resellers who have been with us since we started the program in the 1990's and continue to add new ones each year. Our authorized resellers play a vital role in the worldwide distribution of Georgia SoftWorks software," said Diane Sexton of Georgia SoftWorks.
MI9 develops business intelligence-centric solutions for retail, meeting the needs of tier 1, 2 and 3 retailers across a variety of retail segments and channels. MI9's diverse list of customers includes: apparel, footwear, hardware, home improvement, cosmetics, gifts, junior department stores, sporting goods, discount, and mass merchandise retailers. Its fully integrated solution suite, called the Intelligent Retail System, unites the organization from Host to point-of-sale culminating with MI9 Store. The Store module features an integrated POS and Back Office system. The POS is designed to give retailers significant customer service advantages while minimizing store operational costs. It also provides real-time updates to the BackOffice, ensuring that store personnel have up-to-the-minute information concerning merchandise, sales and customers. Store Back Office functions include: Audit and Cash Office Management, Customer Management, Inventory Control, Automated Replenishment, Price and Promotions Management, Wireless Store Operation, and much more.
"GSW has been a strong partner for more than 10 years and has provided our joint customers with the ability to support diverse and progressive environments," said MI9 Development Manager Barry Tyson. "Our partnership becomes even more important as stores increase their use of mobile technologies."
The GSW Telnet Server and SSH Server for Windows is excellent with mobile devices, RF terminals, bar code scanners and other data collection devices in wireless environments. Additionally, the RF wireless handheld application developer is able to create more generalized applications that will easily work with a variety of manufactures' hardware making it an excellent complement to the solutions offered by MI9. Not only is there a development and maintenance cost savings, this added flexibility allows customers to utilize existing hardware in heterogeneous environments.
Established in 1991, Georgia SoftWorks is a privately held software development company recognized for creating high performance data communications, system and telecommunications applications. Georgia SoftWorks has obtained a worldwide presence with its industrial SSH2/Telnet Server for Microsoft Windows. GSW's long-term commitment to SSH2/Telnet has led to the pioneering of major features such as Session Shadowing, Session Monitoring, Graceful Termination, Automatic Logon, Logon Scripting and more recently Team Services technology which allows mobile device users to transfer, swap, share and recover mobile device sessions. GSW has also provided the very first SSH Server to provide Digital Certificate Authentication with a Internet Information Server (IIS) like certificate-to-user account mapping. This includes 'One-to-one' and 'Many-to-one' mapping methods and also supports certificate trust lists (CTL).