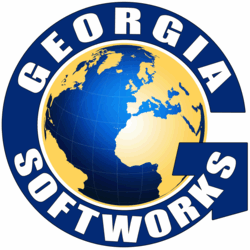 We are pleased to have SYSSOFT LLC providing the GSW Windows Telnet and Windows SSH Server solutions.
Dawsonville, GA (PRWEB) November 30, 2012
Georgia SoftWorks, maker of the GSW Telnet Server for Windows and SSH Server for Windows, is pleased to introduce a new reseller in Russia. SYSSOFT's mission is to deliver the most effective, highly reliable, long-term supply of solutions in Russian markets. SYSSOFT is the official partner of Microsoft, Adobe Systems, Corel Corporation, IBM, Kerio, GFI, Ascon, NVIDIA, Doctor Web, Eset, ABBYY Software, Acronis, Autodesk, Check Point, Kaspersky Lab.
SYSSOFT provides a team of energetic, self-confident professionals with extensive experience in the software market, offering consumers high-quality modern products. "Especially in today's global market, quality Authorized Resellers are a win-win-win arrangement. The customers can interact with local merchants, the reseller can provide the best industrial quality Telnet and SSH Server for Windows and GSW gains access to areas that otherwise would be quite difficult due to language and distance barriers," said Diane Sexton of Georgia SoftWorks. "We are pleased to have SYSSOFT LLC providing the GSW Windows Telnet and Windows SSH Server solutions."
The GSW Telnet Server is excellent with mobile devices, RF terminals, Bar Code scanners and other data collection devices in wireless environments. Additionally the RF wireless handheld application developer is able to create more generalized applications that will easily work with a variety of manufactures' hardware making it an excellent complement to the solutions offered by SYSSOFT LLC. Not only is there a development and maintenance cost savings, this added flexibility allows customers to utilize existing hardware in heterogeneous environments.
Established in 1991, Georgia SoftWorks is a privately held software development company recognized for creating high performance data communications, system and telecommunications applications. Georgia SoftWorks has obtained a worldwide presence with its industrial SSH2/Telnet Server for Microsoft Windows. GSW's long-term commitment to SSH2/Telnet has led to the pioneering of major features such as Session Shadowing, Session Monitoring, Graceful Termination, Automatic Logon, Logon Scripting, Team Services technology which allows mobile device users to transfer, swap, share and recover mobile device sessions and most recently Digital Certificate Based Authentication.