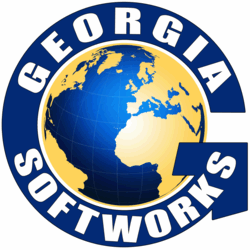 Stable solutions with forward-looking development that fill the needs of small and medium-sized enterprises in Europe.
Dawsonville, GA (PRWEB) December 21, 2012
Georgia SoftWorks, maker of the GSW Telnet Server for Windows and SSH Server for Windows, is celebrating a milestone anniversary with LE Consult as an authorized GSW reseller. LE Consult has been serving the market in Germany for over ten years and has been with GSW since early 2002. "Georgia SoftWorks is a perfect partner for doing professional business even across the Atlantic. Stable solutions with forward-looking development that fill the needs of small and medium-sized enterprises in Europe. Thanks to the whole team of Georgia SoftWorks for the cooperation in the last ten years!" said Stephan Lemkens of LE Consult.
LE Consult customers primarily utilize the GSW telnet server in order to connect their handhelds to SAP. SAP users enjoy the GSW Universal Terminal Server (UTS) ease of operation as well as specialized features that include mobile printing and Session Monitoring to maximize the return on investment. The Georgia SoftWorks UTS is the industrial quality software foundation supporting the suite of GSW server products including the GSW Telnet Server, the GSW SSH Server for Windows, the Session Administrator and numerous remote access utilities. The UTS offers many features that will benefit SAP users. For example, in most instances the user will want SAPConsole to automatically launch when the SSH2/Telnet session is connected. This is easily done via the GSW Logon Scripts.
The GSW Telnet Server is excellent with mobile devices, RF terminals, Bar Code scanners and other data collection devices in wireless environments. Additionally the RF wireless handheld application developer is able to create more generalized applications that will easily work with a variety of manufactures' hardware making it an excellent complement to the solutions offered by LE Consult. Not only is there a development and maintenance cost savings, this added flexibility allows customers to utilize existing hardware in heterogeneous environments.
Established in 1991, Georgia SoftWorks is a privately held software development company recognized for creating high performance data communications, system and telecommunications applications. Georgia SoftWorks has obtained a worldwide presence with its industrial SSH/Telnet Server for Microsoft Windows. GSW's long-term commitment to SSH/Telnet has led to the pioneering of major features such as Session Shadowing, Session Monitoring, Graceful Termination, Automatic Logon, Logon Scripting and more recently Team Services technology which allows mobile device users to transfer, swap, share and recover mobile device sessions. Georgia SoftWorks also leads in SSH security by providing Digital Certificate Authentication with a Many-to-one and one-to-one mapping tools, opening up a new level of security to administrators.