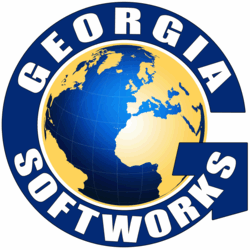 Best of all, GSW UTS products work great with SAPConsole out of the box.
Dawsonville, GA (PRWEB) July 26, 2012
Customers use the Georgia SoftWorks Telnet Server for Windows and Georgia SoftWorks SSH Server for Windows to maximize the return on investment for SAP AG's SAPConsole. The Georgia SoftWorks Universal Terminal Server (UTS) is the industrial quality software foundation supporting the suite of GSW server products including the GSW Telnet Server, the GSW SSH2 Server, the Session Administrator and numerous remote access utilities. The UTS offers many features that will benefit SAP Console users.
Being time proven is only part of the story with operation with SAP AG's SAPConsole. Georgia SoftWorks' philosophy of continuous improvement has provided a stream of new features never before thought possible for a telnet server. These include, but are not limited to, Automatic Logon, Session Monitoring / Shadowing, Special Bell Processing, Session Saver and even Mouse operation when using GSW Clients.
Innovations such as these have allowed the industrial grade GSW Telnet Server for Windows to be the Telnet Server of choice for those that require a robust, reliable and high performing telnet server. Over 2000 sessions have been connected in the GSW laboratory with a modest server with dual Xeon processors running on the Windows Server 2003 R2 (64-bit version).
SAPConsole environments enjoy the ease of operation with the GSW UTS as well as specialized SAPConsole features that include mobile printing, Session Monitoring and a streamlined interface with the GSW Rocket Terminal Engine. "Best of all, GSW UTS products work great with SAPConsole out of the box," said Diane Sexton of Georgia SoftWorks.
To illustrate, in most instances the user will want SAPConsole to automatically launch when the SSH2/Telnet session is connected. This is easily done via the GSW Logon Scripts.
Georgia SoftWorks provides a native method of printing to serial (or tethered) printers. Using SAPConsole and the Georgia SoftWorks SSH2/Telnet Server, printing to tethered printers from R/3 becomes possible.
In addition to the features provided by the Universal Terminal Server foundation, the Georgia SoftWorks SSH Server for Windows offers complete data stream encryption, secure remote login, secure data access. The GSW SSH Server for Windows also offers Public Key Authentication with Internet Information Server (IIS) like certificate to user account mapping. This includes 'One-to-one' and 'Many-to-one'mapping methods and also supports certificate trusts lists (CTL).The mapping works with all user accounts including accounts defined in the Active Directory.
The Georgia SoftWorks SSH2/Telnet Server is the Industrial Grade SSH2/Telnet Server for SAPConsole RF Application users. The reliability, consistency, performance and features of the GSW SSH2/Telnet Server are unequaled and requirements for today's commercial RF Applications.
Established in 1991, Georgia SoftWorks is a privately held software development company recognized for creating high performance data communications, system and telecommunications applications. Georgia SoftWorks has obtained a worldwide presence with its industrial SSH/Telnet Server for Microsoft Windows. GSW's long-term commitment to SSH/Telnet has led to the pioneering of major features such as Session Shadowing, Session Monitoring, Graceful Termination, Automatic Logon, Logon Scripting and more recently Team Services technology which allows mobile device users to transfer, swap, share and recover mobile device sessions. Georgia SoftWorks also leads in SSH security by providing Digital Certificate Authentication with a Many-to-one and one-to-one mapping tools, opening up a new level of security to administrators.