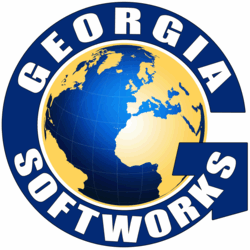 These additional features offer useful flexibility and efficiency for both the device user and the system administrator...
Dawsonville, GA (PRWEB) August 31, 2012
The broadest client compatibility is available when using the Georgia SoftWorks Telnet Server for Windows. In addition to broad 3rd party client compatibility GSW provides Universal and Enhanced clients as well. The Georgia SoftWorks SSH2/Telnet clients run on Mobile Devices and remote PCs and utilize advanced features offered in the GSW UTS server software. These advanced features are propriety extensions that enable a wide range of functionality including mouse operation, enhanced printing methods, automatic update of client software and much more. Well-designed optimizations are included that enable the GSW Server software for Windows to be the fastest SSH2/Telnet software available on the market.
"These additional features offer useful flexibility and efficiency for both the device user and the system administrator," said Diane Sexton of Georgia SoftWorks, "Best of all, both GSW mobile clients and desk top clients are currently included at no extra cost, which can amount to a substantial savings."
Other advantages to using the GSW Telnet and SSH Server for Windows client over third party clients thereby maximizing device feature capability include, but are not limited to, the Stay Connected feature which automatically attempts to reconnect as soon as a session is disconnected. The Enhanced printing method as a component of True Client Side Printing which allows users to print to their local printer even when connected across the Internet or RAS. Session Saver feature which supports Power Save mode on the device. Additionally, the GSW Client Supports SSH2 and FIPS 140-2 security.
Established in 1991, Georgia SoftWorks is a privately held software development company recognized for creating high performance data communications, system and telecommunications applications. Georgia SoftWorks has obtained a worldwide presence with its industrial SSH/Telnet Server for Microsoft Windows. GSW's long-term commitment to SSH/Telnet has led to the pioneering of major features such as Session Shadowing, Session Monitoring, Graceful Termination, Automatic Logon, Logon Scripting and more recently Team Services technology which allows mobile device users to transfer, swap, share and recover mobile device sessions. Georgia SoftWorks also leads in SSH security by providing Digital Certificate Authentication with a Many-to-one and one-to-one mapping tools, opening up a new level of security to administrators.