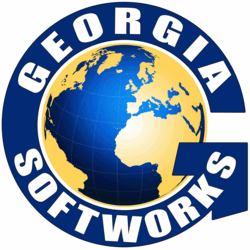 Georgia SoftWorks places top priority on providing customer service from sales to support...
Dawsonville, GA (PRWEB) September 28, 2012
Georgia SoftWorks, maker of the GSW Telnet Server for Windows and SSH Server for Windows is pleased to welcome Tre' Alverson to the IT Support Team. Mr. Alverson has nearly twenty years of commercial experience that includes customer support, system analysis, barcoding systems and software development. Tre' attended both North Georgia College and The Georgia Institute of Technology (Georgia Tech) earning a degree in computer science.
Georgia SoftWorks is recognized for its development of the industrial grade GSW Telnet Server for Windows that is used in thousands of data collection environments around the world. GSW customers range from major automotive manufacturers, food and beverage, pharmaceutical and warehousing companies to government and military institutions. GSW is also the developer of the globally recognized SSH Server for Windows, as well as several other products.
Tre's duties will encompass providing technical support for the complete suite of GSW products from pre- to post- sales. "Georgia SoftWorks places top priority on providing quality customer service from sales to support," said David Sexton, President of Georgia SoftWorks, "Tre's extensive technical support experience from desktop support to high level systems support with both national and international customers is a perfect fit for the GSW customer base."
Mr. Alverson brings a variety of attributes that mesh with the Georgia SoftWorks business model. Often you hear people say "Hire a person with integrity and teach them the business," but Tre' is a person with integrity that already understands the business. As a young man he demonstrated high achievement when he earned the esteemed rank of Eagle Scout with the Boy Scouts of America.
Tre' has lived on both coasts in the United States as well as spending part of his childhood in Germany. The wide exposure to such a variety of people and cultures make communication with GSW's global customers natural for Tre'.
Established in 1991, Georgia SoftWorks is a privately held software development company recognized for creating high performance data communications, system and telecommunications applications. Georgia SoftWorks has obtained a worldwide presence with its industrial SSH2/Telnet Server for Microsoft Windows. GSW's long-term commitment to SSH2/Telnet has led to the pioneering of major features such as Session Shadowing, Session Monitoring, Graceful Termination, Automatic Logon, Logon Scripting and more recently Team Services technology which allows mobile device users to transfer, swap, share and recover mobile device sessions. GSW has also provided the very first SSH Server to provide Digital Certificate Authentication with a Internet Information Server (IIS) like certificate to user account mapping. This includes 'One-to-one' and 'Many-to-one' mapping methods and also support certificate trust lists (CTL)