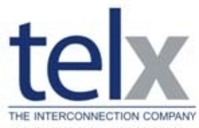 Telx's strong mix of ideal data center locations, and low latency connectivity, as well as the presence of equities exchanges in New York, futures exchanges in Chicago, buy-side and sell-side firms, market data vendors, and order management vendors has driven this significant growth
New York, NY (Vocus) October 21, 2009
Key Highlights:

Launch of the Telx FBX demonstrates Telx's success in and commitment to the financial services sector.
Allows capital markets customers to interconnect to partners and networks with Telx FBX's combination of proximity, colocation, power, and network connectivity solutions.
Enables customers to access ultra low latency connectivity to leading exchanges and market data vendors in the Telx FBX community.
Telx, one of the largest domestic interconnection and colocation data center operators, announced today the creation of the Telx Financial Business Exchange, or FBX, a new exchange devoted to providing proximity to the interconnected capital markets community. Telx FBX offers ultra low latency connectivity, proximity hosting, and direct market access to the global financial marketplace. Through its data centers at 111 8th Avenue in New York City, 100 Delawanna Avenue in Clifton, N.J., 350 East Cermak Road in downtown Chicago, and 200 Paul Street in San Francisco, Telx provides financial service customers with the speed, resiliency, and security needed to excel in today's capital markets.
Telx has grown its FBX services significantly in the current year, adding 23 new financial services sector customers across all financial service business segments, including exchanges, market data and order management vendors, as well as brokerage and hedge fund firms. These new customers have further expanded their footprints and services with Telx more than 20 percent since entering the FBX ecosystem. These new Telx customers join an existing base of financial services sector companies that have grown with Telx more than 70 percent since the same time last year. Telx has supported this growth by doubling the square footage available to support customers in its key financial services locations in the last three quarters and has assigned a dedicated engineering team to serve the capital markets community. The FBX demonstrates Telx's ongoing commitment to enhancing the service it provides to financial service customers and capitalizes on the company's ongoing successes in the market.
"Telx's strong mix of ideal data center locations, and low latency connectivity, as well as the presence of equities exchanges in New York, futures exchanges in Chicago, buy-side and sell-side firms, market data vendors, and order management vendors has driven this significant growth" said Eric Shepcaro, CEO of Telx. "Our carrier-neutral business model allows us to bring in a wide variety of ultra low latency connectivity partners to meet the speed requirements facing financial service firms today, while our data center capabilities enable strong proximity hosting capabilities and further reduces time to access market data and execute trades. In the future, we will be providing new enhanced bundles of products and services to benefit this ecosystem."
The new exchange not only underscores Telx's commitment to the capital markets community, but also responds to the growing industry trend of financial institutions taking a presence in network-diverse, network-rich colocation facilities, rather than assuming ownership and undertaking build-outs of new data centers. Telx FBX customers are in close proximity to market data trading partners, while gaining easy access to critical trading platforms and applications necessary to conduct business. Customers have the added advantage of reducing capital expense associated with a homegrown data center and aggregates power and cooling costs among several companies to reduce operational expense and carbon footprints.
"Telx data centers are a natural solution to cost-effective and competitive ultra low latency connectivity," said Steve Bonanno, Chief Technology Officer at Direct Edge. "They offer proximity to market data and trading within the capital markets communities, with a single, ultra low latency connection that can be enabled in as little as 24 hours. Customers trust that their servers will be housed in a secure, reliable facility that offers microsecond connectivity for market data, trading and clearing."
Telx is announcing its new Financial Business Exchange in conjunction with the 25th Annual Futures & Options Expo being held by the Futures Industry Association on October 20-22 in Chicago. Customers that want to learn more about the Telx FBX can join the company at a networking reception from 5:30 until 9:30 p.m. CDT at 340 on the Park in downtown Chicago. For more information about the Telx Financial Business Exchange, contact fbx (at) telx (dot) com.
About Telx
Telx is a world-class leader in providing interconnectivity solutions through their network-neutral and network rich, colocation facilities. With 15 facilities in North America, Telx offers cost effective networking solutions for customers to seamlessly access diverse global networks and exchange information in a secure and reliable environment. More than 700 leading telecommunications carriers, ISPs, content providers and enterprises rely on Telx's world-class team to support their mission-critical global infrastructure needs and to create a global connectivity marketplace to dramatically expand their business growth opportunities. Telx is a privately held company headquartered in New York City with four facilities in the New York Metro area, two facilities in Chicago, two facilities in Dallas, three facilities in California, (Los Angeles, San Francisco, Santa Clara) and facilities in Atlanta, Miami, Phoenix and Charlotte, N.C. For more information about Telx, visit http://www.telx.com.
Contact:
Karyn Price
Bailiwick Company for Telx
+1 609 397 4880 ext. 204
kprice (at) bailiwickpr (dot) com
Twitter: @Telx_Group
###