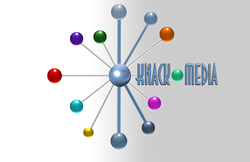 Affordable DUI defense lawyer offers free consultations by calling 877-227-9128
(PRWEB) April 13, 2015
Temecula attorneys at Chris Koch and Associates are promoting their affordable legal defense for drunk driving arrests with a new video commercial. The DUI defense firm has offered their services in Orange, Riverside, and San Bernardino County for many years, and assisted hundreds of local residents in the criminal courts. The attorneys do everything possible to assist their clients including payment plans and a no cost consultation. The office of experienced DUI lawyers defend all cases regarding DUI, traffic related cases, assault, drug, gang, and theft cases. The firm is associated with some of the best Riverside criminal defense attorneys located in Southern California. Learn more about how the law firm assists individuals arrested in Temecula for DUI, and how to receive a no cost consultation over the phone by calling 877-227-9128.
Those arrested for drunk driving only have a limited time to contact the DMV, and having a DUI lawyer represent them can minimize suspension times, depending on the charges. A felony DUI arrest in Riverside County can involve long drivers license suspensions and even serious jail time. Having a criminal defense attorney in Temecula properly defend a case can drastically reduce the suspensions or jail sentencing. Chris Koch and his firm has the years of knowledge to help their clients in every legal way possible, and are available for consultations seven days a week. Those with questions for themselves or for family members who have concerns can speak to an attorney for absolutely no charge right over the phone. To speak with a lawyer, or to visit their website click here, http://www.duilawyerriversideca.com/.
About Christopher Koch: Graduate of University of San Diego School of Law was admitted to practice law in November 2001. The law office is experienced in criminal defense, very well respected and locally connected in San Bernardino, San Diego and Orange Counties. As a local attorney in these jurisdictions, he has the ability to get the best possible outcome for clients. For more information about a consultation or to speak with the best DUI attorney in Orange County California has to offer, contact the firm and speak with a lawyer.
Contact: Chris Koch
http://www.duiattorneyorangecountyca.com
Phone: 877-227-9128