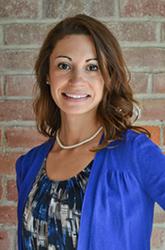 Temecula, CA (PRWEB) June 07, 2013
The Heart Link Network® welcomes a new women's networking Leader in Temecula, CA. Michelle is a Mortgage & Real Estate Marketing Consultant and is thrilled to serve her community leading networking events for professional women in her local area.
"Being new to Temecula, Michelle is excited to serve her community as a chapter leader in the award-winning women's networking organization The Heart Link Network. Her goal is to meet other like minded women and form a heart-felt community for women in business where they cannot only become referral partners for one another, but also learn from each other as well. As Henry Ford once said, "Coming together is a beginning; keeping together is progress; working together is success."- Michelle Gausepohl
Women who attend The Heart Link Network® meetings enjoy showcasing their business in the spotlight for 3 minutes while still enjoying time set aside for socializing and linking with one another at the gathering. The Heart Link Network® is the only networking organization that has a special program to honor different women in the community such as teachers, new moms, nurses, firefighters, police, military, etc. each month. Every month, these women who are normally excluded from networking, are celebrated and honored at The Heart Link Network gathering.
"At The Heart Link Network, we are passionate and dedicated to helping women succeed. I loved helping women when I was in direct sales and as a business coach. I love helping women now, as The Heart Link Network connects and links women to new ideas, resources, products and services that will help them succeed. That is what The Heart Link Network is all about; helping women to succeed. My dream is that every woman would get a chance to experience what The Heart Link Network has to offer them." - Laura Wells, President of The Heart Link Network.
The Heart Link Network® has more networking locations than any other women's networking organization. The meeting fee is a nominal $20.00 and includes a light meal as well as a company-exclusive spot at the meeting. There is no up-front membership fee required. Women in (city) may go to http://www.92592.theheartlinknetwork.com to register for a gathering. To see a full list of women's networking locations, discover the generous perks of sponsoring a local women's networking chapter, or to submit an application to lead a chapter of The Heart Link Network®, visit http://www.womens-networking.com
THE HEART LINK NETWORK® was created by Dawn L Billings, an executive coach and highly sought-after speaker. As a psychology and personality expert, and author of over 20 books, Dawn was selected as one of the nation's 80 emerging women leaders by Oprah magazine and The White House Project.