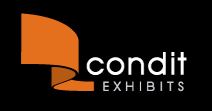 Denver, CO (PRWEB) April 05, 2013
Condit announced the completed installation of a 3,000 square foot VIP Boardroom structure on a roof terrace of the CAF Building in Caracas, Venezuela. The structure will be used by CAF Bank of Latin America executives as a boardroom.
Multiple challenges had to be addressed including installing a semi-permanent structure on top of a permanent building, craning all properties to the roof where the structure was installed, and finally accommodating the high-end finishes the client expected. After months of extensive planning, the structure is now complete and in use.
The project began eleven months ago when MTRA Arquitectos, the architecture firm of record for this project, contacted Condit about the feasibility of designing and installing a structure on the terrace of the CAF Building in Caracas, Venezuela.
Condit's turnkey solution, working in partnership with MTRA Arquitectos, included all logistical planning, design, engineering, and custom fabrication of the interior elements. The interior consisted of custom wood paneling, multiple translation booths on a tiered deck, drop ceilings, recessed lighting, a built-in sound system, and custom flooring.
For more information on this project, or to find out about Condit's temporary structures, please contact Sky Curl, Condit's International Business Director.
ABOUT CONDIT:
Condit leverages its international footprint and the insights and experiences developed over its 60-year history to assist global clients with all of their exhibition and structure challenges. By staying on the cutting edge of the trade show and exhibit industry, Condit can design and build multi-dimensional exhibitions, structures, environments, studios, and digital spaces.
Headquartered in Denver, Colorado and with offices around the USA and Europe, Condit's goal is to help create lasting experiences for you and your customers. We specialize in the design, fabrication, management, and installation of trade show exhibits, double deck and temporary structure solutions for events, museum exhibits, visitor centers, real estate sales centers, television studio sets, corporate lobbies, kiosks, and three dimensional marketing environments of any kind. For more information, visit the Condit Exhibits website or call +1.800.541.6308.