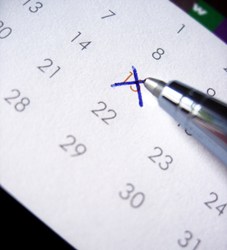 insurance solutions on a short term basis can also be beneficial in saving money
(PRWEB UK) 13 March 2012
To help all motorists find the right cover for a suitable price, Tiger.co.uk have released a short term insurance guide so their customers can have peace of mind if they need short term cover quickly. With the Easter break approaching quickly many motorists will be planning a short break away or will be welcoming back their children from University with the need of arranging insurance cover but not for the normal 12 month period.
This is where short term or temporary insurance cover can provide the best solution. The guide offers information on what the cover entails, in what situations you can benefit from using it, if you're eligible and how to apply for it.
Short term insurance can be an excellent solution for arranging insurance quickly for someone else to drive your car or for you to drive someone else's vehicle without affecting your main insurance in the event of a claim. This can be a great way of ensuring that you have the most suitable cover without having to add drivers permanently to a policy. In addition in the event of an accident the car owner's main policy is not affected, so any no claims discount is kept intact giving them a good chance of saving money when they renew their policy.
Tiger.co.uk mainly recognised for providing its customers with car insurance comparisons to save money also recognise that offering customer's insurance solutions on a short term basis can also be beneficial in saving money. At a time where record prices in fuel placed more pressure on UK motorists, keeping insurance prices as low as possible is a must. Andrew Goulborn Director for Tiger.co.uk commented,
"Insurance can be a bit of a minefield sometimes and one of our main ambitions for 2012 was to provide our customers as much information as possible so that they can make better decisions when it comes to getting insurance cover. Temporary insurance is no different and can be overlooked as an effective option if cover is required quickly or if a situation presents itself out of the blue. With the Easter break just around the corner we thought that additional information regarding short term insurance would be welcomed by many of our customers who may find themselves needing this type of cover."
About http://www.tiger.co.uk
Tiger.co.uk is a trading name of Call Connection Ltd. Tiger.co.uk is a UK based, independent motor insurance comparison site, offering insurance quotes from over 150 motor insurance brands. Call Connection Ltd is authorised and regulated by the Financial Conduct Authority (FCA number 308374).