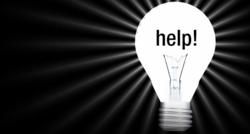 Tempe, AZ (PRWEB) February 19, 2013
Tempurpedic, a brand well-known for memory foam mattresses, recently announced their latest addition - a line of air bed mattresses branded Tempur-Choice. The collection starts around $3,499 for queen sized beds and will be offered in two models of mattresses, each with adjustable air chambers and memory foam toppers.
The bold move has led many to wonder if the decision to branch into another specialty category will prove beneficial, and what the possible drive behind the changes might be. BestMattress-Brand.org delves into this topic in their recent article titled "Does Tempur-Choice Represent Innovation or Desperation?", covering the financial and competitive landscapes Tempurpedic now faces.
The article opens with current financial news, citing Bed Times and Wall Street Journal's reporting of slumping fourth quarter sales and overall declines in income and profit. The post also includes a brief overview of some of the brand's other newer mattress lines and some of the directions the company took in past years to boost sales and meet consumer demand. In terms of 2013's newest products, the blog questions whether they represent the innovation the brand claims, or if they represent an attempt to keep up with competitors.
A key piece of the post involves a comparison of the Tempur-Choice line with existing luxury air beds. Citing information from an article featured in Mattress Inquirer about Tempur-Choice, the blog also includes a graphic breakdown of comparing its features with air mattress lines from Simply Rest and Sleep Number. This comparison demonstrates differences and similarities in important components, features, and pricing. The new Tempur-Ergo Premier adjustable bed base also receives mention and gets compared to other leading models.
Wrapping up the article is an analysis of Tempurpedic's competitiveness in the current market and how it relates to Tempur-Choice. Since the new collection does not debut until Spring, gauging reception and demand proves difficult. However, as the product launches, all eyes will be on its performance relative to competitors and whether or not it reverses the downward trend from 2012. The blog plans to follow and report on subsequent developments as more information becomes available.
BestMattress-Brand.org is a mattress research blog designed to provide information to mattress shoppers. With a mission to make bed shopping easier, editors provide unbiased assessments of manufacturer claims and customer satisfaction. The blog also features industry news and brand reviews based on first and third party research, and offers weekly newsletters for subscribers.