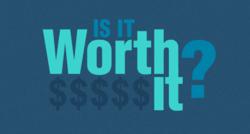 Kansas City, MO (PRWEB) April 10, 2013
With the consumer markets becoming ever more competitive, many luxury brands are reaching out mid-level markets in an effort to boost sales. One of these brands is Tempurpedic, who introduced the Simplicity mattress last year to compete with lower-priced competitors.
Mattress and sleep blog SleepJunkie.org takes a closer look at the mattress in their latest article, "Is the Tempurpedic Simplicity Bed Worth It?" The aim of the piece is to see if the reduced-price bed offers consumers a real value relative to other marketplace offerings.
The article begins by introducing the Tempurpedic Simplicity collection, an eight-inch thick memory foam mattress available in soft, medium and firm. The queen size prices out at $1099, and the bed features 2" of 2.5lb density memory foam material.
Sleep Junkie also examined the reviews on the brand's website, which average at 3.0 out of 5 in 16 reviews. The most common patterns mentioned in Tempurpedic Simplicity reviews proved uncomfortable, improved pain, worsening pain, and quality issues.
Following this, the article goes on to assess value based on the foam density, pricing, and longevity. Ultimately, Sleep Junkie questions the value of the mattress based on lower density versus Tempurpedic's other mattresses and that of other leading brands, and based on the pricing relative to other mattresses with similar specifications.
To demonstrate, the blog includes a simple table comparing the Tempurpedic Simplicity to beds from Amerisleep and Ikea. The Amerisleep Columbus memory foam mattress is found to offer much higher density (4.5lb), higher reviews (4.5 out of 5). and pricing about 30% less.
While Sleep Junkie applauds the brand's efforts to offer lower-priced options, they encourage consumers to consider the actual value of the Simplicity's features rather than relying on brand name alone. The blog also offers several other useful articles about mattress shopping and sleep as well.
SleepJunkie.org is a blog dedicated to all things sleep, from mattresses, bedding, to sleep research and more. With a focus on making mattress research easier, the website offers independent assessments and reviews of the latest brands and technologies. Readers also enjoy timely updates on mattress-related news and expert help in selecting the best mattress to fit their needs and lifestyle.