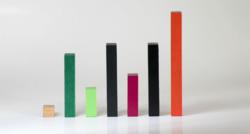 Tempe, AZ (PRWEB) February 18, 2013
In a recent turn of events, industry giant Tempurpedic announced their expansion into air bed mattresses. Consumers have long associated the brand with their heavily advertised memory foam mattresses. The new line, Tempur-Choice, will combine a top layer of memory foam over adjustable pressure air chambers, similar in style to air beds already on the market.
A recently released post by BestMattress-Reviews.org addresses how Tempurpedic Aims to Compete & Boost Struggling Sales with Tempur-Choice. The blog seeks to identify why the company has chosen to expand into this sector and how their beds will differ from existing brands. Some of the main points addressed in the article include price, chamber design, bladder design, comfort settings and comparisons of the toppers.
Best Mattress Reviews also offers a comparison table compiled from a Mattress-Inquirer.com article on Tempur-Choice. Readers can see how the known features of the Tempur-Choice Luxe & Supreme stack up to the 8 & 10 series air beds offered by SimplyRest.com and the i8 and i10 from Sleep Number. The detailed comparison aims to show the similarities in features and value contrasts between the leading brands from a consumer perspective.
After detailing the new line, the article delves into into why the brand would shift gears. Highlighted is the fact the Tempurpedic saw sagging sales in 2012 and a decrease in profits of 58% in the last quarter alone, as reported by the Wall Street Journal via financial statements. Buzz within the industry speculates the move into air beds signals an attempt to recapture market share and boost sales.
The post questions whether Tempur-Choice can float on Tempurpedic's brand name and how it may impact their sales. Issues sure to confront consumers are mentioned, such as whether the brand name justifies the higher costs. Important points such as these will likely remain at the forefront of investors' and consumers' minds as the line debuts in spring, making the article a must read for those in the industry and potential buyers.
BestMattress-Reviews.org is a blog dedicated to providing mattress and sleep product information. On the blog, independent industry professionals provide expert opinions and recommendations backed by research and customer reviews. The website aims to make the buying and research process a little simpler by collecting and analyzing information in a digestible, enjoyable format.