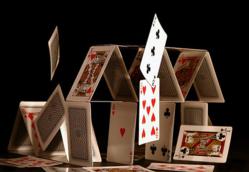 Tempe, AZ (PRWEB) February 16, 2013
Tempur-Pedic, a brand known for luxury memory foam mattresses, recently announced plans to venture into the air bed market with a new collection, Tempur-Choice, which debuts in Spring. The collection comes in two models, Supreme and Luxe, which will feature tri-zone chamber design, digital controls, and 4-5 inches of Tempur-ES material.
The move, announced at the 2013 Las Vegas Market furniture show, is leading industry insiders to question the direction of the company. Mattress blog Mattress-Inquirer.com assesses the move in their latest article, "Tempur-Choice Air Beds: Will They Make or Break Tempurpedic?".
The post begins by providing an overview of the line as explained thus far in press releases and promotional material from Tempurpedic. Then, the timing and possible motivations behind the new foray are addresses. In addition, the blog proceeds to address the question of whether diversification into competitor's market with a luxury product will benefit the company in the long run.
A key aspect of the new post provides a comparison of the Tempur-Choice collection's features with luxury air bed mattresses from SimplyRest and Sleep Number.
Mattress Inquirer provides a visual comparison chart to accompany the post, comparing features such as topper material, chamber type, hand controls, warranty, and more across the three leading brands. One interesting facet is that from what has been released so far, the components appear quite similar to other brands' offerings which retail for less.
The article then discusses how the mattress giant is attempting to corner the specialty mattress market and reinvigorate sales with the release of the Tempur-Choice air bed, and speculates on potential problems that the brand may encounter. Mattress Inquirer ultimately aims to address whether consumers will break loyalty to existing brands and spend extra simply for the brand name, or if the maneuver will spell trouble for Tempurpedic.
Mattress-Inquirer.com is an informational blog that provides relevant and recent news related to the health, sleep, and mattress industries. In addition to covering new technologies, mattress reviews and opinion pieces, readers enjoy a variety of helpful educational resources designed to aid shopping and sleep quality.