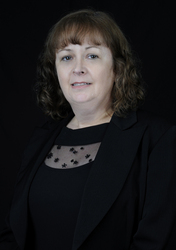 "The demand for TenantAccess' services has never been greater. Investors, banks and servicers need solutions to help manage the influx of REO properties and TenantAccess's one-of-a-kind solution can help them gain the most from their portfolios."
Austin, TX (PRWEB) April 30, 2010
TenantAccess, a leading provider of property management and leasing services, today announced the promotion of Denia Graham to Chief Operating Officer (COO) after joining TenantAccess less than a year ago as Executive Vice President. In addition, TenantAccess also announced a record-breaking 60 percent quarter over quarter growth for Q1 2010.
"The strategy we've been implementing for TenantAccess focused on delivering outstanding service, support and technology to meet our customers' demands is working," said Paul Hayman, President of TenantAccess. "Denia has been an integral part of our successful growth. With her keen leadership skills and in-depth real estate and REO industry experience, the company is achieving remarkable milestones. I look forward to seeing Denia move into her new role as COO and continue to drive excellence throughout the organization."
As COO, Denia is tasked with driving operational strategy and growth across TenantAccess' national sales, marketing, and services organizations. With more than 29 years of experience in commercial, residential real estate and property management including REO asset management, rehabilitation, remodeling and closings, Graham is well poised to help lead TenantAccess' business operations.
"I'm so fortunate to be part of such a tremendous team of forward-thinking and hard-working individuals," said Graham. "The demand for TenantAccess' property management services has never been greater. Investors, banks and servicers are looking for solutions to help them manage their influx of REO properties. Focusing on the tenant and ensuring they have the ultimate experience as a renter or lessee is imperative. TenantAccess' one-of-a-kind solution can help these stakeholders gain the most from their portfolios. The future looks great for TenantAccess and I'm proud to be part of it."
About TenantAccess
The TenantAccess team has more than 30 years of industry leading REO, residential property management, and lease experience. The company provides a full range of services, with a national presence of local property managers. TenantAccess integrates the resources and capabilities of the nation's leading property preservation, REO maintenance and repair company, Field Asset Services. TenantAccess is a subsidiary of publically listed FirstService Corporation. This strong ownership enables significant operational capacity and infrastructure to support current volume, as well as provide additional scaling capacity for our clients' incremental property realization strategies. For more information about TenantAccess visit http://www.tenantaccess.com.
About FirstService Corporation
FirstService Corporation (NASDAQ: FSRV; TSX: FSV and FSV.PR.U) is a global diversified leader in the rapidly growing real estate services sector, providing services in the following three areas: commercial real estate; residential property management; and property services. Industry-leading service platforms include: Colliers International, the third largest global player in commercial real estate; FirstService Residential Management, the largest manager of residential communities in North America; and TFC, North America's largest provider of property services through franchise and contractor networks.
FirstService is a diversified property services company with US$1.8 billion in annualized revenues and over 18,000 employees worldwide. More information about FirstService is available at http://www.firstservice.com.
###