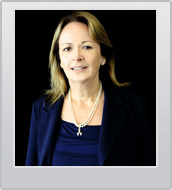 Austin, TX (PRWEB) September 07, 2011
TenantAccess, Inc., a leading provider of property management and leasing services, today announced that Denia Graham, Chief Operating Officer, will present at the eighth annual Five Star Conference and Expo taking place September 11th – 13th at the Hilton Anatole in Dallas, Texas. Graham will be presenting on Tuesday, September 13th.
Joining other industry leaders, Graham will participate on a panel discussing property management challenges when an occupant refuses to leave. The panel will address options for evictions, rent control and occupied REO Do's and Don'ts.
Title
"When a Tenant Doesn't Leave: Occupied REO Dos and Don'ts"
Moderator
Chad Mosley, Mortgage Contracting Services (MCS)
Panelists
Jodi Cornish, Vice President: REO Sales & Marketing, Wells Fargo Home Mortgage
Denia Graham, Chief Operating Officer, TenantAccess, Inc.
Miguel Gutierrez, Director of Alternative REO Dispositions, Fannie Mae
Location
Hilton Anatole in Dallas, Texas
Date and Time
Tuesday, September 13, 2011, 3:30 – 5:00 p.m.
The Five Star Conference brings together leading professionals in every sector of the mortgage servicing industry to participate in a four-day informative event. By combining industry-recognized education, networking opportunities, keynotes from national voices, and vendor training, the Five Star Conference is leading the movement for a more unified industry. For more information about the 2011 Five Star Conference, please visit http://www.fivestarconference.com.
About TenantAccess
The TenantAccess team has more than 30 years of industry leading REO, residential property management, and lease experience. The company provides a full range of services, with a national presence of local property managers. TenantAccess integrates the resources and capabilities of the nation's leading property preservation, REO maintenance and repair company, Field Asset Services. TenantAccess is a subsidiary of publically listed FirstService Corporation. This strong ownership enables significant operational capacity and infrastructure to support current volumes, as well as provide additional scaling capacity for our clients' incremental property realization strategies. For more information about TenantAccess visit http://www.tenantaccess.com.
About FirstService Corporation
FirstService Corporation (NASDAQ: FSRV; TSX: FSV and FSV.PR.U) is a global diversified leader in the rapidly growing real estate services sector, providing services in commercial real estate, residential property management and property services. Industry-leading service platforms include Colliers International, the third largest global player in commercial real estate services; FirstService Residential Management, the largest manager of residential communities in North America; and TFC, North America's largest provider of property services through franchise and contractor networks.
FirstService generates over US$1.8 billion in annualized revenues and has more than 18,000 employees worldwide. More information about FirstService is available at http://www.firstservice.com.
###