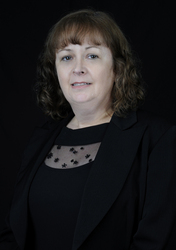 Austin, TX (PRWEB) September 17, 2010
TenantAccess, a leading provider of property management and leasing services, today announced its participation at the 2010 Five Star Conference taking place September 19th – 22nd in Dallas, TX. Denia Graham, Chief Operating Officer for TenantAccess, will take part in a panel presentation providing best strategies for managing REO rental properties. In addition, the company will be exhibiting its single source REO rental and property management solutions in booth #604.
Graham will join other industry leaders on Monday, September 20th from 1:30pm – 3:00pm on the panel titled, "From Lender to Landlord: Leasing with Ease". Panelists will discuss what lenders and servicers, today's instant landlords, need to know about REO rental programs. Attendees will learn about the tenets protecting tenants, the programs that lenders and servicers have integrated into their businesses and the critical information needed to be a successful proprietor.
In addition to the panel presentation, TenantAccess will be showcasing the company's integrated suite of solutions for REO and foreclosed rental and property management in booth #604. With over 350 hand-picked property managers located nationwide, TenantAccess helps lenders, servicers and investors manage the complexities and risks associated with foreclosed single and multi-family residences. In addition, TenantAccess has worked with thousands of properties impacted by PTAFA and has in-depth experience with the challenges associated with Section 8 and rent control districts throughout the United States.
To schedule a time to meet with TenantAccess at the Five Star Conference please email denia.graham (at) tenantaccess (dot) com. For more information about TenantAccess and its rental and property management solutions, please visit http://www.tenantaccess.com.
About TenantAccess:
The TenantAccess team has more than 30 years of industry leading REO, residential property management, and lease experience. The company provides a full range of services, with a national presence of local property managers. TenantAccess integrates the resources and capabilities of the nation's leading property preservation, REO maintenance and repair company, Field Asset Services. TenantAccess is a subsidiary of publically listed FirstService Corporation. This strong ownership enables significant operational capacity and infrastructure to support current volume, as well as provide additional scaling capacity for our clients' incremental property realization strategies. For more information about TenantAccess visit http://www.tenantaccess.com.
About FirstService Corporation
FirstService Corporation (NASDAQ: FSRV; TSX: FSV and FSV.PR.U) is a global diversified leader in the rapidly growing real estate services sector, providing services in commercial real estate, residential property management and property services. Industry-leading service platforms include Colliers International, the third largest global player in commercial real estate services; FirstService Residential Management, the largest manager of residential communities in North America; and TFC, North America's largest provider of property services through franchise and contractor networks.
FirstService generates over US$1.8 billion in annualized revenues and has more than 18,000 employees worldwide. More information about FirstService is available at http://www.firstservice.com
###