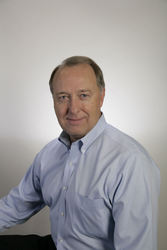 "TenantAccess has established itself as a preeminent player in the REO, property management and leasing market in such a short time with a growth curve of 25% per month. I'm happy to be part of such a great team." Rick Winter, Controller for TenantAccess
Austin, TX (PRWEB) June 15, 2010
TenantAccess, a leading provider of property management and leasing services, today announced that Rick Winter has been appointed as Controller. In this role, Winter will be responsible for managing and driving the company's innovative nationwide, client-facing financial services and reporting capabilities.
"Rick brings a broad range of experience to TenantAccess having led the financial operations of numerous organizations including overseeing TenantAccess' financial group as an executive consultant," said Paul Hayman, President of TenantAccess. "He has the right mix of financial, accounting and human resources experience to help drive TenantAccess' continued growth and expansion. I look forward to Rick's contributions as we work toward extending TenantAccess' industry leadership position."
Winter has over 35 years of experience and a successful background leading the finance operations of small, private companies as well as larger, multi-national public organizations including nine years in real estate and land development. Previous to TenantAccess, Winter held the position of Chief Financial Officer (CFO) for several real estate organizations including Brazco Development, a subdivision land developer and Main Street Homes, a regional high volume home builder. In addition, Winter has a Texas Real Estate Broker License and was a Realtor with Turnquist Partners, an Austin brokerage specializing in luxury, lake and resort homes. Winter has also held executive operational and financial positions with several manufacturing corporations including CFO of Lancer Corp., VP and General Manager with SMTC Manufacturing Corp., and President of XeTel Corporation.
"It's been exciting to be part of such a great team at TenantAccess," said Winter. "The company has truly established itself as a preeminent player in the REO, property management and leasing market in such a short time. The growth curve of 25% per month is very exciting and rewarding. I look forward to continuing my work with TenantAccess and contributing to the company's effort to expand its national market leadership at such an important and dynamic time in our industry."
About TenantAccess
The TenantAccess team has more than 30 years of industry leading REO, residential property management, and lease experience. The company provides a full range of services, with a national presence of local property managers. TenantAccess integrates the resources and capabilities of the nation's leading property preservation, REO maintenance and repair company, Field Asset Services. TenantAccess is a subsidiary of publically listed FirstService Corporation. This strong ownership enables significant operational capacity and infrastructure to support current volumes, as well as provide additional scaling capacity for our clients' incremental property realization strategies. For more information about TenantAccess visit http://www.tenantaccess.com.
About FirstService Corporation
FirstService Corporation (NASDAQ: FSRV; TSX: FSV and FSV.PR.U) is a global diversified leader in the rapidly growing real estate services sector, providing services in the following three areas: commercial real estate; residential property management; and property services. Industry-leading service platforms include: Colliers International, the third largest global player in commercial real estate; FirstService Residential Management, the largest manager of residential communities in North America; and TFC, North America's largest provider of property services through franchise and contractor networks.
FirstService is a diversified property services company with US$1.8 billion in annualized revenues and over 18,000 employees worldwide. More information about FirstService is available at http://www.firstservice.com.
# # #