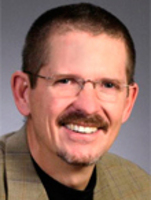 "By combining leading-edge technology, services and programs with our highly trained and experienced staff, TenantAccess offers an efficient and straightforward solution to convert the growing lists of foreclosures into leasing cash flow."
Austin, TX (PRWEB) December 18, 2009
With more than 30 years of industry leading REO, residential property management and leasing experience, TenantAccess is shedding some light on the shadow foreclosure crisis and offering lenders an all inclusive, turnkey solution to more quickly manage the growing backlog of residential foreclosures. With programs such as Tenant Protection Response, Deed in Lieu Lease, Lease and Hold, and Rehabilitate and Resell, TenantAccess is providing banks, lenders and investors a more automated approach to quickly process the growing number of residential foreclosures.
According to Lender Processing Services (LPS), as of October 2009 nearly 30 percent of properties that have been in foreclosure for 12 months have not yet been put on the market for sale – twice the level of the prior year. And, the number of loans deteriorating further into delinquent status is more than twice the number of foreclosure starts.
"There are potentially millions of homes yet to undergo the foreclosure process and be put back on the market causing the rapidly growing shadow inventory," said Paul Hayman, President of TenantAccess. "More foreclosures mean more idle assets and stranded properties leaving banks and investors with two choices: Ride out this long storm or rent the vacant houses to offset holding costs. But as more firms inevitably turn to leasing, they are faced with the daunting task and increased expense of creating a scalable program without proven processes and technology. That's where TenantAccess can help. By combining leading-edge technology, state-of-the-art services and programs with our highly trained and experienced staff, TenantAccess is able to offer banks and investors an efficient and straightforward end-to-end solution to convert their growing lists of foreclosures into leasing cash flow."
As a subsidiary of FirstService Corporation and in partnership with Field Asset Services, TenantAccess offers clients a national presence of local property managers and a robust suite of services that cover the entire set of requirements for residential property preservation and management. Each of TenantAccess' solutions is completely comprehensive enabling clients to focus on portfolio management, not on property management.
About TenantAccess:
The TenantAccess team has more than 30 years of industry leading REO, residential property management, and lease experience. The company provides a full range of services, with a national presence of local property managers. TenantAccess integrates the resources and capabilities of the nation's leading property preservation, REO maintenance and repair company, Field Asset Services. TenantAccess and Field Asset Services are subsidiaries of publically listed FirstService Corporation. This strong ownership enables significant operational capacity and infrastructure to support current volume, as well as provide additional scaling capacity for our clients' incremental property realization strategies. For more information about TenantAccess visit http://www.tenantaccess.com.
About FirstService Corporation:
FirstService Corporation (NASDAQ: FSRV; TSX: FSV) is a global diversified leader in the rapidly growing real estate services sector, providing services in the following three areas: commercial real estate; residential property management; and property services. Industry-leading service platforms include: Colliers International and FirstService Real Estate Advisors, together the third largest global player in commercial real estate; FirstService Residential Management, the largest manager of residential communities in North America; and TFC, North America's largest provider of property services through franchise and contractor networks.
FirstService is a diversified property services company with US$1.7 billion in annualized revenues and over 18,000 employees worldwide. More information about FirstService is available at http://www.firstservice.com.
###