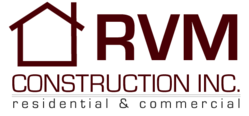 According to CBRE and Facilities magazine, Stephanie Marthakis, "Office build outs are planned more efficiently, and tenants are demanding better use of energy.
(PRWEB) November 03, 2012
Tenant and capital improvements can vary greatly and are based on the marketing needs of the owner and the business needs of the tenants. Capital expenditures are made by building owners to update the look and function of a building prior to occupancy. Tenant improvements, on the other hand, vary as much as there are different businesses and usually include office space build outs, conference rooms, specialized function rooms, power upgrades and more. Usually, tenant improvements are subject to the structure of the lease. In the current climate most industrial buildings are leased as-is with little or no improvements underwritten by the building owners.
However, business owners, leasing properties, are looking for ways to reduce overhead costs and rely on their Tenant Improvement contractor to be on board and address their concerns with money saving ideas. According to CBRE and Facilities magazine, Stephanie Marthakis, "Although today's industrial user is not focused on new industry standards such as LEED Certification, they are interested in space and energy efficiencies. Office build outs are planned more efficiently, and tenants are demanding better use of energy. This has resulted in new types of TIs that include energyefficient T5 lighting and roof irrigation systems" to name some of the cost saving options.
Another important way that Business owners can save on overhead costs while improving the functionality of their buildings is to work with a contractor that has the experience, team and process for project success. Notes Ron VanderMooren owner of RVM Construction in Orange County: "We have found that clients really appreciate our organized and comprehensive
approach to their project. We do our research so that we can design and build an office space or manufacturing plant to increase their overall production and value of the business."
The RVM process includes determining client needs and goals with the overall project vision.

Research, with the facilities, team, key suppliers, and customers
Determine actual budget
Space planning
Production flow analysis
Return on investment analysis
Future growth needs
Architectural phase
Construction Phase, coordinated around functioning business for minimal downtime
Completion Phase, owner reviews and signs off on all completed work
For more information on RVM construction and a gallery of recent commercial projects visit http://www.rvmconstruction.com.
Working with an experienced licensed general contractor specializing in Tenant and Capital improvements can make going green a reality for your business, and reduce overhead costs.
About RVM Construction
RVM Construction is a family-owned business specializing in the construction and remodeling of quality commercial buildings and fine residential homes.RVM Construction provides a complete range of commercial construction, general contracting, and residential construction. Before work even begins, they thoroughly analyze each project with the goal to remain on budget and on schedule. At RVM, they proactively identify potential problems and seek out the most effective cost-control solutions to fit your project requirements. This can mean considerable savings on final construction costs and minimal change orders.
Clients choose RVM Construction because they value honesty, integrity, and a consistent quality of workmanship. Their proven process provides highly predictable outcomes. The RVM promise is to deliver the finest quality construction within your project budget. Employing the best practices available today in the engineering and construction industry insures consistently successful outcomes.
Their emphasis on quality construction has made RVM one of the most respected construction firms in Orange County.