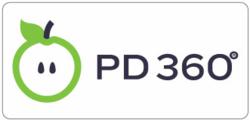 Many of our teachers are saying that this is the best professional development they have ever experienced.

- Monty Wilson, WCS official
Salt Lake City, UT (PRWEB) July 28, 2011
By most accounts, the Wilson County School System (WCS) in Tennessee was already doing a great job of teaching its 15,000 students in 2009. But it lacked one important thing that could take its program to the next level—a strong professional development solution for teachers.
With a staff of nearly 1,000 teachers, 48 percent of whom had a master's degree or higher, WCS had its hands full ensuring each teacher received the specific training he or she needed. Luckily, WCS administrators found a simple solution to this challenge in an online program called PD 360.
PD 360 the online library of professional development resources that gives teachers and administrators access to the largest cache of education videos in the world. New content is constantly being added to PD 360's more than 200 hours of research-based videos.
At the start of the 2009-2010 school year, Wilson County teachers joined a network of more than 700,000 educators in North America who use PD 360. With the online platform, they could instantly connect with other professionals in their field in many locations to learn and share key insights. They also found content tailored to each teacher's needs.
"Many of our teachers are saying that this is the best professional development they have ever experienced," said Monty Wilson, supervisor of secondary curriculum and instruction at WCS. "In addition to providing high-quality presenters, PD 360 also excels in sharing practical, real-life teaching examples in current classroom environments."
PD 360 is meeting the needs of Wilson County teachers in several ways:

Each school customizes PD 360 lesson plans to address its specific needs.
Principals observe teachers in the classroom and then suggest PD 360 lessons to help teachers improve in certain areas.
Administrators track teachers' PD 360 usage and progress.
Thanks to PD 360 and a lot of hard work by Wilson County teachers, WCS maintains uniformly high teaching standards, even as it dramatically expands its staff size. Each year, its students outperform the state average in virtually every academic category, including reading, writing, math, and science. WCS is on the right track to ensuring its students succeed by taking advantage of PD 360's advanced professional development features.
About School Improvement Network
Founded in 1991 by teachers, the School Improvement Network provides comprehensive, research-based professional development anytime, anywhere. As the home of The Video Journal of Education, PD 360, and the Learning 360 Framework, School Improvement Network resources focus on the most relevant topics, feature the top experts, and show educators how to put theory into practice. School Improvement Network works with thousands of schools and districts in every state and around the world and has visited over 3,000 classrooms to document best practices in action. Learn more at http://www.schoolimprovement.com.
About PD 360 • Practical, Scalable, Measurable
PD 360 is the multi-award winning, leading online, on-demand professional learning resource for schools and districts. With 1,500 videos on 97 topics from 120 experts, PD 360 has the largest online community of educators, with over 700,000 subscribers. The innovative PD 360 videos are unique and class-leading because of the quality of production, and each is research-based with classroom examples of best practices. The videos are also relatively short in nature (between 6 and 12 minutes) allowing educators access to "snack-able" content that is easy and accessible to view and implement.
Teachers, administrators, professional learning communities, coaches, mentors, instructional leaders, and paraprofessionals have available at their fingertips hundreds of indexed and searchable video segments that present real, best-practice classroom examples and feature respected education experts, such as Michael Fullan, Rick DuFour, Doug Reeves, Rick Stiggins, and many others. Educators can instantly find the help they need on nearly every topic, including differentiation, assessment, English language learners, leadership, and more. PD 360 can also be used to create a structured learning experience for an individual teacher, a PLC, or even an entire school. PD 360 bridges the gap between training and classroom implementation with job-embedded follow-up, tracking, and reflection tools. PD 360 gives educators access to an online community of teaching professionals that allows interaction and collaboration either within a district or across the United States and the world. PD 360 includes over 1,400 research-based video learning segments and is the most comprehensive web-based library of professional development resources available. See a demonstration at http://www.pd360.com.
School Improvement Network, PD 360, and their respective logos are trademarks of the School Improvement Network. All other trademarks and registered trademarks are the property of their respective owners.
# # #