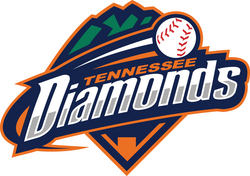 This is an exciting announcement for National Pro Fastpitch. Tennessee is a fantastic location for this new team.
Maryville, TN (Vocus) January 6, 2010
The National Pro Fastpitch (NPF) League announced today that a new professional women's softball team, the Tennessee Diamonds, has been franchised and will begin play in 2010 in Blount County, Tenn. The last time a professional sports team operated in Blount County, Dwight D. Eisenhower was President of the United States.
"This is an exciting announcement for National Pro Fastpitch," said Cheri Kempf, Commissioner of the National Pro Fastpitch League. "Tennessee is a fantastic location for this new team. The addition of the Diamonds adds an expansion team geographically in a great southern spot for the League -- and the fact that it is located in the foothills of the Smoky Mountains will offer fans additional entertainment options while taking in a Diamonds game."
"East Tennessee is known throughout the country for its support of women's athletics through the Lady Vols and, of course, the legendary Pat Summitt. Ralph and Karen Weekly and their Lady Vols team introduced successful softball to the area and in turn, the fanbase has grown for the sport. This will be a great home for the Diamonds."
Sarah Fekete, a former Maryville High School and University of Tennessee softball standout who later played professionally for the Philadelphia Force, will be the General Manager of the Tennessee Diamonds.
Fekete, a native of Maryville, was instrumental in the tremendous 2006 Tennessee Lady Vols softball season. A Lady Vol softball center fielder, she was named a 2006 NFCA First-Team All-American and led the nation in hitting with a staggering .500 (110-of-220) batting average. Fekete was selected as the 2006 Lady Vol Athlete of the Year and was nominated for the SEC Female Athlete of the Year.
During 2006, Fekete set a new SEC record for single-season hits (110) and completed her career as the all-time Tennessee leader in batting average, on-base percentage and stolen bases, while finishing second in all-time runs scored and hits. She went on to play for the NPF's Philadelphia Force professional softball team for three seasons and in 2009 was named to ESPN's "All-Decade Softball Team."
"Bringing professional softball to my hometown is amazing," Fekete said. "Most people don't realize that there are more young women playing softball in this country than there are young men who play Little League Baseball. It's a fantastic sport and it does great things for young athletes – having the Diamonds based here will do wonders for the sport and for local players and fans. It truly is a family-oriented, fan-based sport and a perfect fit for East Tennessee."
The Tennessee Diamonds' franchise agreement with the National Pro Fastpitch League was finalized on Dec. 29, 2009. The team may have a permanent home in the Ripken baseball and softball complex, but will play its first season at a temporary facility in Blount County. With the franchise agreement, the Tennessee Diamonds also obtained rights to the Rockford Thunder roster which includes softball superstar Cat Osterman. The new team is currently working on contract renewals with Rockford Thunder players and should release player information soon.
Karen Weekly, co-head coach of the UT Lady Volunteers softball team, said, "Ralph and I are excited to welcome a NPF franchise to Knoxville. It's important that our outstanding college softball players have the opportunity to continue their careers at the professional level. Our Lady Vol program has enjoyed tremendous fan support, and I'm sure those fans will be thrilled to get behind professional softball as well. This is a great day for softball in Knoxville and the entire state of Tennessee."
USSSA Chairman of the Board and CEO, and fellow NPF Team Owner, Don DeDonatis, said, "USSSA could not be more pleased and excited that the Tennessee Diamonds have selected the Knoxville area as their permanent home. Knoxville and its surrounding communities have a rich tradition of supporting world class sporting events, such as the USSSA Smoky Mountain Classic, and I am certain that the NPF and women's professional fastpitch softball will be an overwhelming success."
"I look forward to the challenge that the Diamonds will present on the field when the USSSA Florida Pride comes to town. Monica Abbott against Cat Osterman -- it just doesn't get any better than that."
Pro softball captured the attention of fastpitch fans worldwide when it was started in 1997. Since then, what was originally called the Women's Pro Softball League (WPSL) has regularly showcased an unparalleled brand of fastpitch softball played by the world's best female athletes.
Kempf said, "Fastpitch softball was an overwhelmingly popular sport fan-wise at the Olympic level. With the absence of softball as a medal sport in the Olympics, the time is right for professional fastpitch softball to take a position as a viable career opportunity for these talented young women."
The last professional team to call Blount County home was the Maryville-Alcoa Twins, the Class D Minor League affiliate of the Cincinnati Reds. The Twins played at Hunt Field, a 3,000-seat stadium on Hunt Road across from the Alcoa North Plant, before the team moved to Morristown in 1954. Some of the stadium's foundation can still be found on Alcoa property on Hunt Road.
National Pro Fastpitch is headquartered in Nashville, Tenn. More information about the athletes who will play for the Tennessee Diamonds and the team's 2010 schedule will be announced in coming weeks. For more information, visit http://www.TennesseeDiamondsSoftball.com.
For more photos, logos, interviews or more information about the Tennessee Diamonds, contact Rick Laney at (865) 441-2388.
###