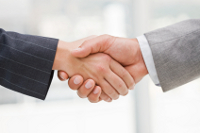 "Prospecting for oil is a dynamic art... The greatest single element in all prospecting, past, present and future, is the man willing to take a chance." Everett DeGolyer
Squamish, BC (PRWEB) January 18, 2012
InvestmentOptions.net is a company that has dedicated itself to providing the difficult-to-find information and resources investors must have when in order to determine whether or not oil and gas investing is the right tax advantaged investment for them. To assist in that effort, the group has identified the ten key economic and tax advantages related to oil and gas investment that should be considered by every sophisticated investor considering oil and gas investing. These ten tips, the tax advantaged investments tips, are now available for full review on the InvestmentOptions.net website, along with an entire library of information for investors to help them determine the right oil and gas investment for their needs.
These ten key economic and tax advantages are unique to tax advantaged investments like oil and gas because oil and gas investment is an incentivized industry with several pieces of legislation and IRS code specifically allowing deductions that would not be available to other industries. The ten key economic and tax advantages created by InvestmentOptions.net include advantages as simple as cash flow and as esoteric as the long-term economic impact the investments have on the U.S. economy and jobless rate.
Everett DeGolyer has said, "Prospecting for oil is a dynamic art... The greatest single element in all prospecting, past, present and future, is the man willing to take a chance." InvestmentOptions.net believes that sophisticated investors are more willing to take that chance if they have a clear picture of the ramifications their investment will have. It was with this perspective that the organization developed the Ten Key Economic and Tax Advantages Related to Oil and Gas Investment.
For more information and to read I nvestmentOptions.net's Ten Key Economic and Tax Advantages Related to Oil and Gas Investment, please visit the company's website at http://investmentoptions.net.
###