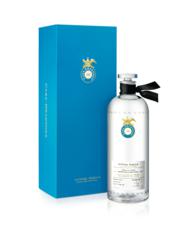 Casa Dragones Joven Tequila, rated 95 points by Tequila Spectator
Beverly Hills, CA (PRWEB) June 02, 2011
It's with great pleasure that we've awarded June 2011 "Tequila of the Month" to Casa Dragones Joven Tequila.
About Casa Dragones Tequila
Handcrafted in small batches in Tequila, Mexico, Casa Dragones is a new, 100% Blue Agave Joven tequila with an exceptionally smooth taste that is best savored slowly, one sip at a time. Since its United States debut in fall 2009, Casa Dragones Tequila has earned praise from well-known chefs, top sommeliers and tequila aficionados for its distinctive taste, aroma and body that reflect the care and precision that go into its production.
The meticulous attention to detail that it takes to create each bottle can only be achieved by hand. Which is why, unlike other tequilas, Casa Dragones is only able to produce a very limited amount of tequila every year. Co-founder and CEO Bertha González Nieves says, "For us, it's one bottle at a time, and we never want that to change."
Read the full Tequila Spectator review on http://tequilaspectator.com/casadragonesnews.html
June 2011 Tequila Spectator Ratings:
Amate Silver Rated 89 Points
Amate Reposado Rated 92 Points
Amate Anejo Rated 92 Points
Casa Dragones Joven Rated 95 Points
El Gran Jubileo Blanco Rated 83 Points
El Gran Jubileo Reposado Rated 75 Points
El Gran Jubileo Extra Anejo Rated 88 Points
Los Azulejos Silver Rated 85 Points
Los Azulejos Reposado Rated 83 Points
Los Azulejos Anejo Rated 87 Points
Los Azulejos Masterpiece Rated 78 Points
Maestro Dobel Reposado Rated 90 Points
TEQUILA SPECTATOR LLC:
(http://www.TequilaSpectator.com)
ABOUT: Tequila Spectator LLC offers an unbiased tequila rating services to all tequila brands at no charge. The service is performed to benefit and educate the consumer in their tequila selection process.
All tequila submitted to Tequila Spectator is rated. After rating the tequila a rating logo is issued containing the category and points attained. Rating logos are then used by the tequila brand to distinguish themselves from other brands and for consumers to quickly identify the category and quality of a product. New ratings and Press Releases are published monthly to announce rating results.
Note from the Founder:
After many years of enjoying tequila I came to realize that there was a knowledge gap in the consumer market of what was deemed as good tequila. The consumers that were familiar with tequila also had a tendency of not venturing out to try new brands. Researching this further I encountered a pattern and a very common remark, "How do I know which Tequila is good?" It quickly became apparent that there was no authoritative company rating only Tequila, especially no one with a significant market presence.
Tequila Spectator LLC is born!
The first action was to create a Logo Rating System that would help the consumer quickly identify the tequila quality. The outcome is a 5 category colored system that identifies the Aged Category & Rating Points of a Tequila. Implementation of this system was seamless and has received a positive response from both the consumer and tequila brands.
The Tequila Spectator rating logo serves as a guide for Tequila consumers and is quickly becoming the must have rating for the Tequila industry!
-Jose Delapaz, Founder, Tequila Spectator LLC
# # #