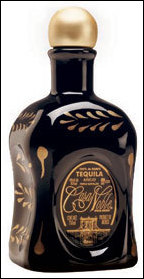 One of the many things that set CN (Casa Noble) apart from the rest, is when you consider its constant involvement in contemporary cultural events, that range from art expositions of international relevance to culinary events full of renowned chefs…
Jalisco, Mexico (PRWEB) July 18, 2006
Casa Noble tequilas adds yet another very special distinction to its already vast collection of awards and achievements. Outstanding Tequilas of the World (OTW) recently proclaimed Casa Noble as "Outstanding Tequila of the Decade". A Panel of 37 judges regarded as relevant professionals and Tequila aficionados joined by their interest in 100% agave tequilas, over a period of 13 months reviewing hundreds of tequilas, selecting Casa Noble as the overall winner.
Excerpts from the document stating the arguments that helped Casa Noble reach the top spot:
Case Noble:
"You can track back CN's (Casa Noble's) roots all the way to 1776. But It's really what it has accomplished in the last 10 years that makes you jaw drop. Led by the hand of a sensitive, yet firm front man in Pepe Hermosillo, Casa Noble has established itself as a role model for many tequileros when it comes down to tequila making and creating strong, meaningful long lasting relationships with its customers…"
"Being the only brand that uses triple distillation for ALL its products served its positioning tactics beautifully. All its products have received multiple awards and recognitions, and its superb Blanco (called Crystal) is considered among the best blancos ever…"
"The terrific combination of a superb tasting tequila and a beautiful bottle, makes most buyers to never want to get rid of their empty CN (Casa Noble) bottles, so this accounts for a very unusual situation for a tequila: people buy it for BOTH the product and the container. We have observed how every owner of a CN (Casa Noble) bottle is always PROUD to show it off to their guests..."
"One of the many things that set CN (Casa Noble) apart from the rest, is when you consider its constant involvement in contemporary cultural events, that range from art expositions of international relevance to culinary events full of renowned chefs…"
"The Verdict"
"When it all boils down to the final decision, and hearing every panel members arguments in favor and against the 2 final candidates, it was clear that while both are exceptional tasting tequilas that hold the true, pure agave sense and flavor as their main ingredient, one of them showed a more robust, rounder profile as a brand of tequila, not just a product or a product line.
And after all has been said and done, the winner is Casa Noble. It may not be perfect, but has just too many good things to offer."
"Congratulations Casa Noble."
"We salute you, and speaking for all members of the panel, We hope that this words will help you guys continue with the legacy you have helped develop for future generations of tequileros and tequila aficionados. Our reward is having the possibility of enjoying superb tequilas like yours, so this is our tribute for you, and also to all the tequileros who still respect the traditions, rituals and ways of the real pure and clean tequila making, and do this marvelous job with pride and passion day by day."
It is with great pride and joy that Casa Noble receives this fantastic award. We want to thank the Outstanding Tequilas of the World (OTW) for this exceptional recognition to our tequilas and also thank all panel members for all their work, dedication and genuine love for 100% agave tequilas. We are honored by their decision and we reiterate our commitment to producing the purest and highest quality tequila.
###