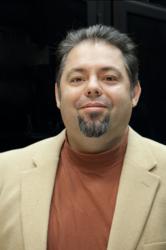 Hale brings valuable insights and expertise to our growing management team.
Chattanooga, TN (PRWEB) February 10, 2012
Terenine, a leading technology solutions provider for businesses, has announced the addition of information security expert Roger Hale as Chief Information Security Officer (CISO). With more than 20 years of Information Technology (IT) experience and 12 years of regulatory compliance and security experience, Hale brings a proven track record of delivering effective strategies in information protection and risk management.
Hale's proficiency in IT ranges from strategizing and leading the launch of a small company into a global corporation, to building an information security program for a leading high tech manufacturing company in its entirety. Prior to joining Terenine, Hale was the Director of Information Security and ISO at Brocade and Chief Operations Officer at H2O Fuel Technologies, Inc.
As CISO at Terenine, Hale will manage the information protection and risk management programs. Hale brings specialization in merging customer advocacy and customer-centric approaches to information security and compliance, assuring the company's offerings will meet and exceed regulatory compliance for its customers.
"With his enterprising approach to IT and information security, Hale brings valuable insights and expertise to our growing management team," said David Carney, Terenine President.
Hale has spoken at GigaOM Pro and Appconomy Mobile Enterprise Summit and at SecureWorld Expo, expanding the number of Terenine executives invited to speak in their area of expertise. Hale most recently presented on mobile security and advanced persistent threats (APT).
About Terenine Technology Solutions
Terenine is a leading-edge technology services company for businesses looking to elevate their performance through customized, results-driven solutions. The company offers a full suite of application development and managed IT services and operates the only Tier III Design Certified Data Center in Tennessee. For more information, visit Terenine.com or follow Terenine on Twitter.
# # #