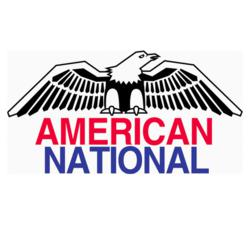 In too many cases, the hard-working men and women in America put off a primary responsibility to their loved ones simply because the burden of obtaining life insurance has traditionally been too cumbersome for people with busy schedules."
Galveston, TX (PRWEB) July 12, 2012
Many people say that "home is where the heart is." Home is also where the most important decisions regarding family and finances are made. ANICODirect.com offers consumers an easy way to get a life insurance quote, as well as, purchase term life insurance online without having to speak to an agent; in many cases, in less than 15 minutes.
Term life insurance coverage can replace some or all of the income lost when the unexpected happens, which may provide the resources needed to maintain the family's lifestyle. Term life insurance can even help fund longer-term needs for children, such as college tuition or retirement. A common mistake is forgetting to insure a stay-at-home spouse. Even if he or she does not work outside the home, a stay-at-home spouse provides essential household services that would be expensive to replace, like childcare, transportation and household chores.
Traditionally, term life insurance products have been sold thru agents - requiring an extensive medical exam, urine samples and blood work. The entire underwriting process can take well over 30 days to complete and many people just put it off – often times until it's too late.
American National Insurance Company has created an online life insurance solution that is designed to provide access for families needing a term policy to protect them through the most important stages of their lives. American National's consumer site –http://www.anicodirect.com – offers term life insurance with no medical exam which can provide consumers with fast coverage in about 15 minutes. Coverage is subject to age limitations and acceptance is based upon responses to a few simple health questions on the online life insurance application and receipt of first premium payment.
"Our mission is to enable families to have unfettered access to the essential life insurance products required to replace the income lost if the unexpected happens" said Richard Katz, Vice President of American National's Direct Marketing Division. "In too many cases, the hard-working men and women in America put off a primary responsibility to their loved ones simply because the burden of obtaining life insurance has traditionally been too cumbersome for people with busy schedules." American National through http://www.anicodirect.com aims to empower Americans to take control over their families' financial security with no hassles, right from the comfort of their own home.
Life is unpredictable and the last thing a person needs is an excuse to put off the financial responsibility to their family due to extensive and time consuming term life insurance applications that require medical exams.
About American National:
American National Insurance Company (American National), headquartered in Galveston, Texas was founded in 1905 and is licensed to conduct the business of insurance in all states except New York. American National has been evaluated and assigned the following ratings by nationally recognized rating agencies: A (Excellent) by A.M. Best Company, third highest of 13 active company ratings noted as "An excellent ability to meet their ongoing insurance obligations" and A (Strong) by Standard & Poor's, sixth highest of 20 active company ratings noted as "Strong capacity to meet financial commitments but somewhat subject to adverse economic conditions."
American National is also a family of companies that has, on a consolidated GAAP basis, $22.7 billion in assets, $19.0 billion in liabilities and $3.7 billion in stockholders' equity. The American National family of companies offers a broad line of products and services, which include life insurance, annuities, health insurance, credit insurance, pension products and property and casualty insurance for personal lines, agribusiness, and targeted commercial exposures. The American National family of companies operates in all 50 states and its major insurance subsidiaries include American National Life Insurance Company of Texas, American National Life Insurance Company of New York, American National Property and Casualty Company, Standard Life and Accident Insurance Company, Farm Family Life Insurance Company, Farm Family Casualty Insurance Company and United Farm Family Insurance Company.
For more information about No Exam Term Life Insurance Online visit http://www.anicodirect.com