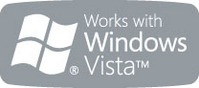 Houston, TX (PRWEB) January 21, 2008
Zephyr Development Corporation has released Passport Web to Host 2007 for Microsoft Windows Vista. Passport Web to Host® is a secure, comprehensive terminal emulation suite for Microsoft Internet Explorer that links Windows desktops to applications running on IBM® mainframe, AS/400 and UNIX® systems.
The ActiveX solution can be deployed from a standard, centralized web server such as Microsoft Windows IIS or IBM WebSphere and is an ideal replacement for the Java-based IBM Host On-Demand.
Highlights of this major release:
Microsoft Windows Vista Support
Passport Web to Host 2007 is compatible with Microsoft Windows Vista. Passport 2007 complements the important new management and security features found in the Microsoft Windows Vista operating system. All end user configurations of prior versions of Passport remain compatible with this release.
New Terminal Emulation
VT420 terminal emulation
Microsoft SSL Security
Passport Web to Host now uses the royalty-free Microsoft Secure Channel (SChannel) security package for SSL security. For no additional charge, each Passport session now has the option of securely connecting to a TN3270, TN5250 or VT host using SSL. The following configurable options are also provided:
Client authentication
Accept self-signed certificates
Accept expired certificates
Accept not yet valid certificates
Accept invalid certificates
Accept host name mismatch
Secure FTP File Transfer
The Passport FTP Client now features SSL (FTPS) and SSH (SFTP) security.
FTPS provides a secure file transfer through the use of the SSL layer, found below the standard FTP protocol, and encrypts the control and/or data channels. Passport FTP implements FTPS according to IETF RFC 4217 Securing FTP with TLS. The Passport FTP Client connects to a standard FTP server port 21 and begins an unencrypted FTP session as it normally would, then requests that SSL security be used through the AUTH TLS command and performs the necessary SSL handshaking.
Passport FTP Client also supports SSH File Transfer (SFTP). SFTP relies on the SSH protocol to provide secure file transfer. The Passport SFTP is based on the PuTTY SSH implementation for Win 32.
File Transfer Enhancements
Both FTP over SSL (FTPS) and FTP with SSH (SFTP) can configured for transferring a list of files using the Transfer->Send and Transfer->Receive menu commands
Ability to configure and save file transfer schemes for both IBM 3270 IND$FILE and FTP file transfer
Ability to configure custom IBM 3270 IND$FILE parameters for specific VM, TSO and CICS options
Emulator Enhancements
38x80 and 38x132 screen sizes added for SCO-ANSI terminal emulation
Ability to use a Windows System variable in the TN3270E or TN5250E LU resource name
Option to Reset INSERT mode when a TN3270 or TN5250 AID key is pressed
Option to allow cursor movement to unprotected TN3270 or TN5250 fields
Option to configure Backspace key for TN3270 and TN5250 sessions
View Connection Log in HTML format
View Keyboard Layout in HTML format
Macro Enhancements
With 2 new methods, SelectArea and ExecMenuCmd, a Passport macro can now execute all of the Passport menu commands (Cut, Copy, Paste, etc.)
Any text macro editor can be used to customize or edit macros
A dead key can now be recorded
The ability to run an Exit macro to fully disconnect and close the host session is provided
Option to enable/disable the keyboard while the macro is running
Screen Printing
Passport now offers a new "Print Multiple Screens" feature, which lets you queue a series of host screens and send them to a designated printer all at once
Passport now includes the option to print the Header and Footer information
And much more...
See the full list of enhancements: http://www.zephyrcorp.com/web-to-host-2007-vista.htm
###