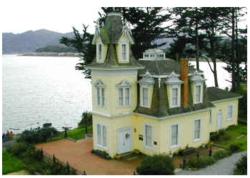 San Rafael, CA (PRWEB) January 06, 2012
As the Marin/Sonoma termite inspection company, Marin Termite Control Co. Inc. celebrates 40 years of providing excellent service to Marin and Sonoma counties, it suggests having one of its experienced, licensed professionals identify pest problems during the winter months.
Wood destroying insects cause more structural damage than natural disasters, such as fires, floods, hurricanes and earthquakes combined. Winter is a great time to have homes and/or businesses inspected because, during this time, moisture can accumulate in crawl spaces and basements leading to infestation and damage. Excessive moisture conditions cause fungi, mold and mildew problems, which are hazards to structures and occupants. Many people suffer from allergies from moisture deficiencies and early detection can prevent further damage and spread of infestations and infections, and help maintain a healthy home.
Having a sub-area inspected during the rainy season better reveals whether drainage and ventilation around the structure is adequate. Inspection in sub-areas can also reveal plumbing leaks and disconnected heating ducts that, when discovered and corrected, have saved customers from higher utility costs.
In addition to repairs and treatments with minimal impact products, such as Altriset, Termidor, TimBor and BoraCare, as a licensed B-1 General Contractor, Marin Termite Control Co. Inc. provides quality repair work and installation of vapor barriers to improve moisture conditions in sub-areas.
For more information on any of Marin Termite Control Co. Inc.'s services, call 415-456-9620 or view the company on the web at http://www.marintermite.com.
About Marin Termite Control Co. Inc.
Marin Termite Control Co. Inc. handles structural pest control needs, such as termite inspections, carpenter ant control, wood boring beetle treatments and carpenter bee control, throughout Marin and Sonoma counties. This family owned and operated business was established in 1971 and continues to be operated by the founding family.
###