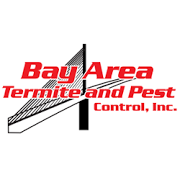 The Termite Control Professionals Who Provide A One Call - Many Solutions Service
Florida (PRWEB) February 14, 2013
"We fully understand the fact that the pest control industry has undergone a lot of changes over the years. In the past, your doctor would come to your home. Many of your packages were delivered right to your business' doorstep by a person you knew on a first-name basis. Now those and many other services have become immensely depersonalized. The termite control business is no exception," a company spokesperson said, explaining the reasoning behind the move.
The Bay Area Termite Control business has been serving the counties of Hillsborough, Pinellas, Pasco, and Hernando for over two decades and want its current and new customers to experience how much different in-person, professional termite control services can be.
"Basically, we want to be there, in-person, when one of our customers or potential customers asks, 'How do you get termites?' or "do we really need a termite inspection?' We want that opportunity to provide accurate information and services to our customers. We feel that customers get a real value-added service when we can personally answer any 'termite related questions," added the spokesmen to the explanation.
Not only does the company provide residents and businesses in the Tampa Bay area free in-person, professional exterminators and other pest control services, it also offers lawn maintenance for pest mitigation, wildlife trapping and removal, tent fumigation and pest insulation. Bay Area Pest Control continually seeks new ways to address the many concerns homeowners and businesses have about keeping their properties pest-free, hence more healthy and pleasant.
Its newest service announcement is another sign of the company's dedication to its customers and clearly sets it apart from the competition. "We've seen too many of our fellow pest controllers attempt to grow their company larger and larger, but in that pursuit, those companies lose touch with the very people who rely on their services," the spokesperson pointed out.
About Bay Area Termite & Pest Control Inc.
Bay Area Termite & Pest Control Inc specializes in termite control, pest control, tent fumigation and lawn treatments; Serving Tampa Bay since 1988, with over 20 years experience and expertise to get the job done right the first time. The professional staff is both skilled and knowledgeable and provides detailed inspections in order to deliver the termite and pest control results every customer needs and expects.
Bay Area Pest Center
32976 US 19 N
Palm Harbor, Florida 34684
http://www.BayAreaPest.com
Phone: 1-800-GET-BUGS
Pinellas County: 727-771-0136
Hillsborough County: 813-287-5600