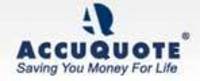 If you're shopping for life insurance and you bungee jump off bridges, pilot a private plan or you smoke an occasional cigar, you may pay two or even three times more for term life insurance
Wheeling, IL (PRWEB) July 31, 2009
AccuQuote, a leader in providing term life insurance quotes to people across the United States, identifies several factors that could lead to increased term life insurance rates and offers tips to help consumers find affordable life insurance.
"If you're shopping for life insurance and you bungee jump off bridges, pilot a private plan or you smoke an occasional cigar, you may pay two or even three times more for term life insurance," says Byron Udell, founder and CEO of AccuQuote. "But there are things that you could do to make sure you find an inexpensive life insurance policy."
Udell says there is a lot of money to be saved by selecting the right company and suggests the following tips for finding a life insurance company that will offer a risk taker or the occasional tobacco user affordable rates:

Shop around - The key to getting the best life insurance rate is to shop around. For instance, some companies require a negative test for nicotine in order to qualify for non-smoker term life insurance rates. While at others, testing positive for nicotine is acceptable. As a result, an occasional cigar smoker or tobacco chewer could end up paying a lot more than they have to if they buy their term life insurance from the "wrong" company.
Deal with a multi-carrier broker - Many people count extreme activities as their primary source of income such as pilots, aviation instructors and even scuba diving instructors. Unfortunately, all these people can expect higher life insurance premiums. Only a brokerage firm that has access to a broad range of carriers will likely know which life insurance company might offer the most favorable term life insurance rates to a given person, based on their individual profile.
Get certified - Adrenaline junkies should be as educated as possible about their sport or activity. If there are licenses or certifications in the sport or activity they should get them. These will all affect what someone participating in high risk activities will pay for life insurance.
Do not lie on your application - Whether someone smokes one cigar a month or scuba dives once a year, they need to tell the truth on their application. Some people are tempted to lie to try to get a better term life insurance rate. Doing so could put the existence of the life insurance coverage for one's family at risk.
"Many people will end up paying more than they have to for their life insurance policy because they don't realize that underwriting guidelines vary from company to company," says Udell. "Don't let that happen to you. A little research may save you hundreds or even thousands of dollars a year."
About AccuQuote
AccuQuote helps consumers find the best values in term life insurance by combining instant online life insurance quotes with the personal service of unbiased life insurance professionals that can help answer questions, identify important issues, and make meaningful recommendations. The company offers consumers an extensive selection of life insurance options, including term life, whole life, and universal life, as well as selected annuities. The website has many handy insurance tools, including a life insurance needs calculator to help you figure out how much to buy, a glossary that explains industry terminology, a collection of articles that cover the basics about life insurance, and a blog which answer many questions about life insurance. For additional information or to get quotes for cheap term life insurance, please call 1-888-314-4455.
###