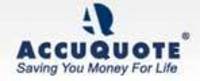 After years of rate decreases, these increases were inevitable and there will likely be more
Wheeling, IL (PRWEB) April 15, 2009
AccuQuote, a leader in providing term life insurance quotes to people across the United States, maintains a database of well over a thousand life insurance products offered by over 125 life insurance companies and continuously monitors the rates of these carriers. Over the past few months, the company has seen a dramatic price increase among many of the most competitive carriers and expects to see this trend continue throughout 2009.
"After years of rate decreases, these increases were inevitable and there will likely be more," says Byron Udell, founder and CEO of AccuQuote. "There are many compelling reasons for the increases: lower bottom line profitability, increased reserving requirements, increasing reinsurance costs, poor investment results, and increased cost of capital."
According to the Udell, Banner raised its rates earlier this year, Reliastar/ING is raising term life rates toward the end of April and Prudential will follow suit beginning in May. All three carriers are right in the thick of the competitive term life arena.
"The message to consumers is now is the time to buy term life insurance," says Udell. "Take advantage of today's historically low term rates before it's too late."
The precipitous decline in stock prices, along with the sharp decline in real estate values, has negatively affected the net worth of many Americans. As a result, Udell suggest that life insurance plays an even more important role in a family's financial plan today than it did just one year ago. Why? Because if these people were to die today, their families would be a lot worse off than if these declines in net worth had not occurred. Life insurance continues to be the easiest and least expensive way to replace these lost assets in the event of a premature death of the breadwinner.
About AccuQuote
AccuQuote helps consumers find the best values in term life insurance by combining instant online life insurance quotes with the personal service of unbiased life insurance professionals that can help answer questions, identify important issues, and make meaningful recommendations. The company offers consumers an extensive selection of life insurance options, including term life, whole life, and universal life, as well as selected annuities. The website has many handy insurance tools, including a life insurance needs calculator to help you figure out how much to buy, a glossary that explains industry terminology, a collection of articles that cover the basics about life insurance, and a blog which answer many questions about life insurance. For additional information or to get quotes for cheap term life insurance, please call 1-888-314-4455.
###