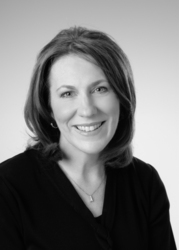 No one forgets who made it possible to meet someone they might not have otherwise encountered – especially when that connection turns into business.
Clive, IA (PRWEB) March 10, 2010
It wasn't long ago that being present might have been enough. With employment statistics more dismal than Americans have faced in decades, finding – and keeping – a job is increasingly difficult.
When hundreds, even thousands, of qualified candidates apply for a single post, making the right impression is crucial. Here, Deborah Rinner, Certified Protocol School of Washington, D.C. graduate and Director of International Protocol and Corporate Etiquette Programs for Tero International, offers advice for gaining and maintaining an image of professionalism from which emerging college graduates and corporate executives alike can benefit.
1. Connect Four… Better Yet, Connect Five.
Go out of your way to introduce others so they can expand their networks. Challenge yourself to make at least five introductions each week. This actually strengthens your networking relationships and positions you as someone who "knows everyone." No one forgets who made it possible to meet someone they might not have otherwise encountered – especially when that connection turns into business.
2. Follow Suit.
Seek out tailor who will work with you, your shape and wardrobe – new and existing. The right hem and sleeve length, cut of a jacket, and overall fit make the difference between having your clothing wear you instead of the other way around. After all, it takes only seconds for people greeting you to convert first visual impressions into an evaluation of your credibility.
3. But Enough About Me…
What is interesting for people to know about you? Although you want to err on the side of asking open ended questions about others, the time will come when others want to discover things about you. What is unique to you? What are your roles, responsibilities, and reasons for doing what you do? Reflect ahead of time and have ideas ready so you won't be taken off guard.
4. Hello, Good-bye?
When phoning people, don't make the assumption that just because you got them live that they have time for you. Always ask, "Is this a good time for you to talk?" This is not only a courtesy, but it will help ensure the other person is present in the conversation.
5. Do Sweat the Small Stuff.
You probably detail your vehicle, but do you take the time to detail yourself? Hair, appropriate makeup (or lack of it), grooming, and clean, pressed clothing announces to attentive you are to detail. It starts at the ground floor: Cary Grant stated he learned early in life to never buy anything but the best pair of shoes. Keep them clean and polished, too.
6. Caught on Video
If a picture is worth a thousand words, then a video is worth a million. The only way to see and hear yourself as others do is to get on video. Open posture, balanced stance, and eye contact communicate more than what you actually say. Vocal quality (which is easy to adjust) is key to engaging others. Analyze your mannerisms; anything repetitive will become the focus, instead of what you're actually saying.
7. I'm All Ears.
Listen to people without passing judgment or planning what you are going to say next. Suspend your personal biases long enough to truly understand the other person. Communicate you're listening by monitoring your own body language – leaning forward, nodding, appropriate facial expression, eye contact. Being engaged is engaging… and not soon forgotten.
8. Smooth Talker
Use "hello" rather than "hi" and "good-bye" rather than "bye-bye". Take phrases such as "you guys" out of your repertoire. Verbiage that is too casual, tenses used incorrectly, and fillers – uh, um, like – cloud your communication and can make others question competence.
9. Take it Slow.
The opportunity to share space, time and energy with other humans in the act of greeting is missed if you are not consciously slowing down and being present. Looking in people's eyes, smiling, and lining up your posture with theirs communicates that you value them. People remember vividly those who acknowledge them.
10. Drop a Line.
The people you see everyday are important, but so are those you may only have a chance to see occasionally. Reach out. Having a stack of quality stationery on your desk allows you to pop out a handwritten note in minutes. Leaving a voicemail saying you hope all is well keeps your network alive, sustains and grows your relationships.
Stats:

According to the National Association of Colleges and Employers, graduates now face the worst job market since the early 1980s.
The study by the National Association of Colleges and Employers also shows that fewer than 20 percent of graduates have a job lined up at graduation – that figure was about 50 percent just two years ago.
Bloomberg reports that, in December, workers were unemployed for an average of 29.1 weeks – the longest stretch since unemployment records began in 1948.
###