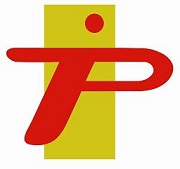 Methane barrier inspection is required by the city of Los Angeles to verify the installation of the system.
Los Angeles, CA (PRWEB) June 05, 2013
National environmental engineering firm Terra-Petra has announced that it has been contracted to carry out the methane barrier inspection of the methane gas barrier membrane system for the Port of Los Angeles and Port Police Department's new K-9 facility. Located across the street from the Port, in Wilmington California, the new state-of-the-art facility will include fourteen indoor dog runs, a grooming room, storage and a climate controlled environment including air conditioning and central heating.
The Port of Los Angeles property lies within the City of Los Angeles' "Methane Zone" and must follow the City of Los Angeles Department of Building Safety's (LADBS) Methane Code within the Port's building requirements. Methane barrier inspection has been required by the City of Los Angeles to verify the installation of the system. Terra-Petra's Deputy Methane Barrier Inspector, Richard McClanahan, has since been on the construction site continuously inspecting the installation of the methane gas mitigation system for the new building.
Installed by Courtney Waterproofing, the methane gas mitigation system consists of perforated vent pipe in a gravel filled trench and covered with two inch layer of sand. According to McClanahan, the sand will act as "travel material" that will allow the methane gas to travel to the vent pipes that in turn collect and vent it through pipe risers up through the roof and above the building. A 60mil layer of High Density Polyethylene (HDPE)--a rigid plastic sheeting welded at the seams and at all penetrations--has been installed over the sand layer.
The HDPE is the methane gas barrier and is used to prevent any methane gas from passing through the concrete slab and into the building.
About Terra-Petra
Terra-Petra is an environmental engineering firm that specializes in contaminated soil and groundwater conditions. The company's expertise starts with soil gas characterization, remediation and in the design and inspection of gas mitigation systems for buildings of all types - including commercial, multiple family, single family, industrial, institutional and retail. Terra-Petra is one of the nation's premier methane experts and methane gas specialists. Services include: Methane, Brownfield, Vapor Intrusion, Landfill, Oil Field, Site Closure, Geology/Hydrogeology and Radon as well as full service waterproofing consulting and services through through its sister-company, Building Waterproofing Experts.