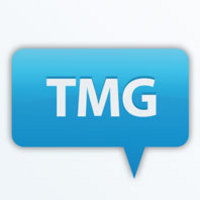 Terra Marketing Group has always been committed to doing everything we can to help our community.
(PRWEB) November 7, 2010
Terra Marketing Group, a local Internet marketing firm, is sending its employees to The Mustard Seed on November 4 to prepare and serve a meal to the homeless and less fortunate.
"Terra Marketing Group has always been committed to doing everything we can to help our community," Jesse Willms the company's CEO said. "Giving back to the community is, has been and always will be a major part of our business model. It's something we are happy to do."
The Mustard Seed is a local Edmonton organization that was founded by a local Baptist church in 1988 in order to help tackle the problems of inner city residents. Since then, it has been embraced by most local faiths and the secular community. The organization provides free hot meals six nights a week. They also distribute food hampers to people who cannot make it to their food bank in person. They also run a separate program that provides clean clothes, person hygiene items, household items and work related items to people who need them.
"The point of The Mustard Seed is to provide people with personal dignity," Jesse said. "One of the hardest things about living in poverty is that it can eat away at your self-respect and self-esteem. Once that happens, it can be easy to simply give up. We want to make sure that doesn't happen, because we believe that people can claw their way out of poverty."
Terra Marketing Group is an Internet marketing company that believes in success through innovation. They look at emerging sectors of the Internet marketplace and find ways to improve existing products and services. Then, once they have done so, they used their improved products to dominate that niche marketplace. Along the way, they spend a significant portion of their time, money and energy partnering with and supporting various global and local nonprofit organizations. Their initial efforts were spent supporting global organizations that help women and children, including World Vision, Samaritan's Purse and the Kiva Foundation.
But, they recently decided that it was time to support smaller nonprofits in their local community. To that end, they have provided help for Big Brothers/Big Sisters of Canada, Santas Anonymous and now The Mustard Seed.
"Going to The Mustard Seed will give us a chance to witness the effects of poverty first hand," Jesse said. "We think it will also help us have a deeper understanding of what we can do to combat poverty in the real world."
The company said they plan to announce a new local charitable initiative in the near future. For new initiatives visit Terra Marketing Group Twitter.
# # #