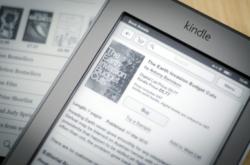 My work has highlighted some very important things about the government and the international community. I believe it is my job to share this insight with others...
Baltimore, MD (PRWEB) December 15, 2012
Shoppers are making the final push to get all of their holiday gifts purchased, wrapped, and shipped. With Christmas just around the corner and Hanukkah in full swing, U.S. News and World Report asserts that numerous consumers are turning to the convenience of mobile commerce and other technological resources to tick off the final entries of their holiday shopping lists. Nicholas Black, author of Terrorist University, is happy to announce that his book will be available free to Kindle users from December 15 – 19. The gift of an ebook is one that is anticipated to be quite popular. Given the nature of Black's memoir, which recounts his experience regarding undercover intelligence gathering operations in Spain, this book is certain to be a hit among readers.
While ebooks and other digital goods may not be new, the idea of giving them as gifts is a novelty for many shoppers. The benefits of purchasing a digital gift, reports the article, are many. First and foremost, these products are practical, as they allow last-minute shoppers to quickly and easily procure gifts for their loved ones. But they also normally come with free delivery, do not have to be wrapped, and are not packaged. As such, they are a wonderful option for both shoppers who are looking for a great present to give a tech-savvy loved one and shoppers who are keeping this season's environmental impact in mind.
But Black calls attention to another perk of digital gifts: they are often more affordable. This is the case, at least, with ebooks. In fact, Black has announced that his book will be available to Kindle users free of charge next week; however, if shoppers miss this window of opportunity, they can purchase the Kindle edition of Terrorist University on Amazon.com at a full price.
The only drawback to a digital gift is the fact that it does not offer something for the recipient to unwrap. Black believes that this may discourage many shoppers from giving ebooks this holiday season; however, he recommends giving a complementary gift, wrapped nicely, with the electronic present. For example, in the case of ebooks, Black suggests giving a new mug to readers who enjoy coffee or tea while settling in with a book, or a new throw blanket. By doing so, shoppers can give loved ones both the excitement of unwrapping a physical gift and the experience of reading a new ebook.
While he is certainly happy to see all of his hard work come to fruition in terms of publishing his book, Black is equally as excited to share his insight with the rest of the world. "I believe that the story is the crucial part of this book," Black comments. "My work has highlighted some very important things about the government and the international community. I believe it is my job to share this insight with others and I hope that, this holiday season, my book is one that is given as a gift to those whom readers care about."
To further enhance the reading experience, and assist readers in getting as much as they can out of the text, he will be hosting a webinar series to discuss both the book and his experiences in Spain. Through this series, readers can gain further information regarding the details of the mission on which Black was assigned. Additionally, they can communicate their questions and comments to the author in a way that facilitates a unique conversation between the writer and his audience. Individuals who are interested in attending these webinars can find more information at http://www.terroristuniversity.com.
ABOUT:
Nicholas Black is a former Security Contractor, U.S. Navy serviceman and member of the French Foreign Legion. In his book, Terrorist University, ISBN-13: 978-1481174008/ISBN-10: 1481174002, Black vividly recounts his undercover intelligence gathering operations in Ibiza and Valdemoro prison in Spain. The intelligence he gathered during his efforts should have successfully prevented the Madrid train bombings on March 11, 2004; however, history tells a different story. Nicholas Black can be found online at http://www.terroristuniversity.com. Terrorist University was released on December 11, 2012 on Kindle by Enoch Press.