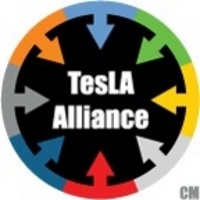 This new alliance is a response to market demand for easy and actionable performance testing that results in faster deployment and a better user experience for joint customers.
SANTA CLARA, Calif. (PRWEB) August 26, 2008
The Alliance was formed by leaders in IP testing to establish a common framework that will allow their customers to automate their end-to-end testing. The founding TesLA members are APCON™, Codenomicon™, Fanfare™, Ixia™, Mu Dynamics™, QualiSystems™ and Shunra™.
Why TesLA Alliance?
The IP networking industry is rapidly introducing more intelligent systems. This new breed of network offers a wide array of converged services extending from routing and switching to content aware security, deep packet inspection and complex application networking functions. As network complexity increases and product life cycles shorten, vendors and service providers are focused on improving operational efficiency while raising quality. A typical networking lab deployment can contain test equipment from multiple, disparate vendors driving the need for seamless integration and interoperability among the various tools. As a result, IP test automation has moved to center stage because it is the only way quality can be assured after product upgrades, network modifications and software patches.
What is TesLA?
The TesLA Alliance is group of IP test lab equipment vendors who work within a common framework.
The TesLA open automation framework ensures interoperability among members' products, making it easy for customers to improve efficiency and productivity. TesLA's open, unified IP test automation framework also promotes the use of efficient, standardized tests. Automation is the only way quality can be assured with methodologies that improve test coverage and product quality in spite of rapid release cycles.
TesLA members will offer integrated IP test automation solutions that help customers accelerate their products' time to market while improving product and service quality and ROI.
TesLA Benefits
Multi-vendor interoperability – TesLA ensures that test equipment from multiple vendors is fully interoperable. Testing of network devices and systems can be performed utilizing the best equipment from multiple vendors – seamlessly. Maximize ROI – TesLA's unifying framework increases the utilization of CAPEX investments, both for systems under test and test equipment. The open framework promotes a reduction in OPEX expenses that reduces the cost of deploying new technologies as they arrive. Minimize time to market – TesLA's combination of complementary automation products increases end-to-end test automation and creates an environment capable of truly unattended testing. This unattended testing allows more testing in less time with better coverage and increased utilization of hardware. Optimize end-user satisfaction – Through more robust testing with the use of TesLA members' products, customers will be able to deliver better products with fewer problems, and significantly increasing end-user satisfaction and product reputation. TesLA Members Offer Wide Variety of Technologies
The TesLA framework is based on Ixia's Test Conductor™ IP test automation solution. Ixia's iSimCity proof-of-concept lab will provide the facilities for interoperability testing by all alliance members. By joining the alliance, member companies have agreed to increase the depth and breadth of their interoperability with all alliance members' IP testing products. Members' solutions cover the spectrum of test lab technologies:
Lab management solutions that optimize hardware utilization Highly scalable, real-world emulation for service provider and networks Functional testing solutions capable of controlling different types of testing equipment Security technology capable of finding unknown robustness and pre-deployment vulnerability issues IP traffic generators that produce real-world traffic™ simulations at line rate System configuration and test authoring solutions that eliminate time-consuming programming Executive Comments
APCON
"The elimination of manual patching has helped our customers realize measureable increases in hardware utilization and reductions in product time to market," said Richard Rauch, president and CEO of APCON. "Collaborating with the TesLA Alliance, we look forward to providing unattended lab testing through complete automation of device, test tool and topology reconfigurations."
Codenomicon
"Codenomicon looks forward to taking an active role as a founding member of the Alliance and providing the industry with real value," said David Chartier, CEO of Codenomicon. "Security, vulnerability and robustness test methodologies are indispensable for today's complex networks and devices."
Fanfare
"Fanfare is responding to the feedback of customers and to the increased market demand for this kind of integration," said Tom Ryan, CEO of Fanfare. "Together we will create a versatile automation platform that increases the overall value for our joint customers through collaborative, complementary innovations in our products."
Ixia
"Ixia and its partners share a common vision for TesLA to further improve the efficiency and effectiveness of IP service and network testing to help customers deliver superior quality products and gain accelerated time to market advantages," said Atul Bhatnagar, president and CEO of Ixia.
MU Dynamics:
"Customers are being asked to do more with fewer resources and less time and automation plays a critical role in helping them efficiently and effectively overcome this challenge," said Dave Kresse, CEO of Mu Dynamics. "Ixia's broad range of load-based testing expertise compliments Mu's focus around removing reliability, availability and security concerns to effectively eliminate downtime and quality issues in NGN IP Services."
QualiSystems
"We are excited to be a founding member of the TesLA Alliance," said Lior Koriat, COO of QualiSystems. "Powered with QualiSystems' TestShell technology, the TesLA framework will enable customers to make the most efficient use of all elements critical to their quality assurance process."
Shunra
"Shunra Software alleviates many of the problems businesses face while performance testing through accurate data collection and analysis, detailing the WAN impact on application performance. Costly deployment issues and failures are avoided by incorporating live network conditions through all phases of application development, network performance testing, and application delivery," said Thomas Charlton, CEO of Shunra Software. "This new alliance is a response to market demand for easy and actionable performance testing that results in faster deployment and a better user experience for joint customers."
About TesLA
The TesLA (Test Lab Automation) Alliance enables IP test lab equipment vendors to work within a common framework to provide seamless, effective automation for test labs. More information about TesLA and its members can be found at http://www.teslaalliance.org/.
This material is for informational purposes only and subject to change without notice. It describes the TesLA Alliance's present plans to develop and make available to its customers certain products, features and capabilities. TesLA Alliance members are only obligated to provide those deliverables specifically included in a written agreement between each company and its customer.
MULTIMEDIA GALLERY http://www.businesswire.com/cgi-bin/mmg.cgi?eid=5763630