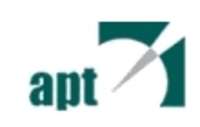 Thinking Inside the Basket: Making More Informed SKU Rationalization Decisions
Washington, D.C. (Vocus) June 29, 2010
Applied Predictive Technologies, Inc. (APT), the leading provider of Test & Learn Management Systems for CP Manufacturers and Retailers, today announced that it will host a webinar titled "Thinking Inside the Basket: Making More Informed SKU Rationalization Decisions" on Wednesday, July 14th, 2010 at 2:00 PM EDT.
The webinar is the ninth in APT's 2010 Webinar Series for Retail and CPG executives this year.
It will feature Sarvath Amjed Jones, Senior Financial Analyst of Wawa and Patrick O'Reilly, President and Chief Operating Officer of APT; the webinar will be moderated by Tammy Mastroberte, Executive Editor of Convenience Store News Magazine.
SKU Rationalization is a hot topic in retail today as retailers strive to be more consumer-centric with localized assortments. How many different brands of a given product do you really need to stock on shelves? How much more valuable is one brand compared to another? Will an Aquafina customer switch to Poland Springs if you're out of stock? How do those tendencies change across customer segments? SKU Rationalization is a complex balancing act with two competing goals: Offer an assortment that covers all of a customer's wants; Stock only products that offer high turnover and profitability.
Join Wawa, Convenience Store News Magazine, Progressive Grocer and APT to learn how leading convenience store chains and grocers are using basket-level analytics to glean actionable insights and make smarter SKU rationalization and assortment planning decisions. Register now for this webinar and find out how APT's Test & Learn™ Management System and Market Basket Analyzer can help retailers make decisions with confidence. Attendees will receive a complimentary copy of an executive white paper on this subject. For more information, or to request a copy of the white paper, please email webinars@aptmail.com.
APT CPG and Retail Webinar Series 2010
APT's 2010 Webinar Series is designed to provide insight to both CPG manufacturers and Retailers on best practices for the evaluation and optimization of a wide range of strategic and tactical initiatives. Register now for our upcoming 2010 webinars and learn how to better evaluate programs, gain insights that accurately predict the impact of new initiatives, and develop targeted offerings that will strengthen your business's bottom line. For more information, or to view past webinars on-demand, visit http://www.APTWebinars.com or contact us at (877) 400-2559.
About Applied Predictive Technologies
APT is the world leader in helping organizations harness the potential of Test & Learn, a powerful fact-based approach for choosing, targeting, and tailoring strategic and tactical actions for maximum impact and profitability. More than 50 Global 2000 leaders have licensed APT's Test & Learn software, including Starbucks, Kraft, Wells Fargo, Holiday Inn, Staples, Lowe's, Victoria's Secret, Food Lion, and Toronto Dominion. APT has offices in London, San Francisco, Taipei, and Washington, D.C. For more information, please visit http://www.predictivetechnologies.com.
About Wawa
Wawa, Inc., a privately held company, is chain of over 570 convenience stores (200 offering gasoline). Wawa stores are located in Pennsylvania, New Jersey, Delaware, Maryland and Virginia. The stores offer a large fresh food service selection under the Wawa brands including built-to-order hoagies, freshly-brewed coffee, quality dairy products, Sizzli(r) breakfast sandwiches, Wraps, bakery products and ready-to-eat salads and fruits. Wawa Food Markets carry more than 6,000 items including Wawa brands and popular national and local products. Wawa offers surcharge-free ATMs and began opening stores with gasoline operations ten years ago in an effort to provide customers with a total one-stop shopping experience.
Press Contact:
Cathy Baker
Applied Predictive Technologies
(703) 875-7748
###