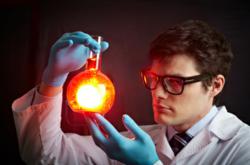 We have heard great feedback so far from our customers. Many of which had already contacted several other laboratories that were not able to give them enough information to help them fully understand how to best solve their problem and were stuck waiting
(PRWEB) July 31, 2012
Many of Avomeen's clients initially call in with requests for very unique testing and problem solving services that they want to achieve. Avomeen offer's a range of services, from eco-friendly entrepreneurs looking to take their competitors traditional cleaning product lines and have them reformulated into all natural versions, to automotive companies asking why the polymers used in their cars interior parts were suffering from product failure issues, to cosmetics companies wanting to deformulate competitors' products essentially reverse engineering them to better understand what ingredients gave their competitions product its anti-aging, long lasting and moisturizing properties.
Many of these companies are small to medium sized companies that have never needed or used these types of services in the past and were unsure how to even accomplish their goals and who to turn to for help. After enough calls came though of customers wondering who to turn to for support Avomeen Analytical Services, a Michigan based custom testing laboratory, decided to start offering free consultations with their Ph.D. chemists and scientists.
Avomeen is led by CEO Shri Thanedar who has been in the independent testing laboratory industry for over 30 years and has previously owned and sold many companies that offer similar services including Chemir, Cas-Mi and Azopharma. Using his experience gained from past experiences, Shri formed Avomeen to be an analytical laboratory that provides excellent customer services and whose testing services are aimed at solving complex problems and questions for its clients.
Shri recently commented about his company's new policy of offering consultations from its Ph.D. chemists,
"We have heard great feedback so far from our customers. Many of which had already contacted several other laboratories that were not able to give them enough information to help them fully understand how to best solve their problem and were stuck waiting days or even weeks to hear back with quotes from some of the larger laboratories. I feel that this policy will be here to stay as our customers really seem to appreciate the expert help they receive and our fast turnaround time on quote requests."
About Avomeen:
Avomeen Analytical services is an independent testing laboratory that provides contract research services for a variety of material, chemical, and analytical tests. Having an experienced staff and full range of specialized analytical equipment has allowed Avomeen to tackle many very unusual and custom designed projects. Avomeen is a Michigan based testing laboratory that provides testing services to businesses nationwide.
Avomeen's specialties include deformulation, material testing & identification, competitive product analysis, product failure & quality control services, safety & regulatory consulting, as well as litigation support & expert witness services. Avomeen works within many industries but focuses primarily on consumer and industrial products comprised of polymers, plastics, rubbers, coatings, paints, and inks. Avomeen also frequently serves companies within the cosmetic, pharmaceutical, food & beverage, and cleaning products industry.
Avomeen can be reached at info(at)avomeen(dot)com or by calling (800) 930-5450.
http://www.avomeen.com