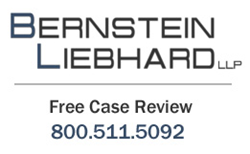 Our Firm has heard from numerous men who allegedly suffered life-threatening heart problems due to their use of low testosterone therapies, such as Testim and AndroGel.
New York, New York (PRWEB) March 25, 2014
A second testosterone treatment lawsuit (http://www.testosteronelawsuitcenter.com/) has been filed in Pennsylvania on behalf of a man who allegedly suffered serious cardiovascular problems due to his use of Testim. According to the complaint, which was filed in the Philadelphia Court of Common Pleas on March 18th, the Plaintiff had allegedly used the low testosterone therapy during the year prior to his heart attack. Among other things, the lawsuit claims that Auxilium Pharmaceuticals Inc. and GlaxoSmithKline knew or should have known about the cardiovascular risks associated with Testim, including myocardial infarction, cerebrovascular accident, deep vein thrombosis, pulmonary embolism and sudden cardiovascular death. (Case No. 140302537)
"Our Firm has heard from numerous men who allegedly suffered life-threatening heart problems due to their use of low testosterone therapies, such as Testim and AndroGel. It's not surprising that testosterone lawsuits have begun to mount in state and federal courts around the country," says Bernstein Liebhard LLP, a nationwide law firm representing the victims of defective drugs and medical devices. The Firm is currently offering free legal reviews to anyone who may have suffered serious heart attacks, strokes, deep vein thrombosis or pulmonary embolism, allegedly due to the use of prescription testosterone therapies.
Testosterone Lawsuits
Testim is a topical medication that is approved for the treatment of hypogonadism (low testosterone) in men who suffer from the condition due to an underlying medical issue. Though it is a normal consequence of aging, the Pennsylvania testosterone lawsuit claims that the Defendants engaged in an "aggressive and pervasive direct-to-consumer advertising campaign," which suggested that low testosterone levels and 'Low T' were pathologic entities requiring treatment. The complaint further alleges that Testim is "unreasonably dangerous due to inadequate testing, warnings and instructions for use, which created significant health risks and threat of serious bodily harm to consumers at large," including the Plaintiff.
Court records indicate that this is the second testosterone treatment lawsuit brought in Philadelphia Common Pleas Court this month. On March, 10th, another Testim user filed suit claiming that his use of the drug resulted in a "cardiovascular accident," and an eventual diagnosis of concomitant erythrocytosis and clinical hyperviscosity syndrome. (Case No. 140301684) That followed a Testim lawsuit that was filed on February 26, 2014 in the U.S. District Court, Northern District of California by a man who claims his use of the testosterone therapy resulted in a stroke. (Case No. No. 14-278)
Court documents filed in the U.S. District Court, Northern District of Illinois indicate that five AndroGel lawsuits are currently pending in that jurisdiction. These include four cases filed on February 4th on behalf of men who allegedly suffer heart attacks, strokes and heart failure due to their use of the medication. (Case Nos: 1:14-cv-00776, 1:14-cv-00780, 1:14-cv-00777, and 1:14-cv-00772) The Fifth AndroGel lawsuit was filed on February 10th and claimed that the Plaintiff suffered pulmonary embolism, deep vein thrombosis, and other serious cardiovascular injuries after using multiple doses of the drug. (Case: 1:14-cv-00917)
All of these filings followed an alert issued by the U.S. Food & Drug Administration (FDA) on January 31, 2014, that revealed the agency had undertaken a review of low testosterone therapies, after two studies indicated the drugs might increase the risk for heart attacks, strokes, and sudden death in certain men.
Men who used Testim, AndroGel or another prescription testosterone treatment may be entitled to compensation if they suffered a heart attack, stroke, deep vein thrombosis, pulmonary embolism, or other serious cardiovascular problem. To learn more about filing a testosterone treatment lawsuit, please visit Bernstein Liebhard LLP's website. Free, no-obligation legal consultations can be obtained by calling 800-511-5092.
About Bernstein Liebhard LLP
Bernstein Liebhard LLP is a New York-based law firm exclusively representing injured persons in complex individual and class action lawsuits nationwide since 1993, including those who have been harmed by dangerous drugs, defective medical devices and consumer products. The firm has been named by The National Law Journal to the Plaintiffs' Hot List, recognizing the top plaintiffs firms in the country, for the past 12 consecutive years. Bernstein Liebhard LLP is the only firm in the country to be named to this prestigious list every year since the list was first published in 2003.
Bernstein Liebhard LLP
10 East 40th Street
New York, New York 10016
800-511-5092
ATTORNEY ADVERTISING. © 2014 Bernstein Liebhard LLP. The law firm responsible for this advertisement is Bernstein Liebhard LLP, 10 East 40th Street, New York, New York 10016, 800-511-5092. Prior results do not guarantee or predict a similar outcome with respect to any future matter.
Contact Information:
Felecia L. Stern, Esq.
Bernstein Liebhard LLP
info (at) consumerinjurylawyers (dot) com
http://www.testosteronelawsuitcenter.com/
https://plus.google.com/115936073311125306742?rel=author