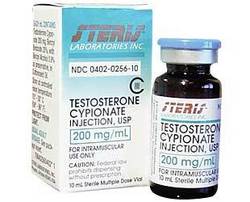 Denver, CO (PRWEB) December 10, 2008
Bodybuilders are, by nature, some of the most outgoing group of individuals in the World. They are always looking for the edge and pushing the envelope on how they can get a more explosive, more extreme physique.
Many pro and amateur bodybuilders look to the black market to find injectable testosterone compounds like deca durabolan, Sustenon 250, and winstrol. All of these anabolic compounds are steroids and are considered illegal in the USA when taken without a prescription. According to a study on RoidReport.com, 66% of all athletes have seriously considered taking anabolic steroids at one time or another. And more than 78% actually use bodybuilding supplements, steroids, or steroid alternatives on a regular basis.
As most people know, using anabolic steroids in a recreational manner is illegal. What most people don't know is that anabolic steroids aren't nearly as dangerous as the media would lead you to believe. While the majority of doctors understand this fact, none of them are willing to hand out a prescription to someone without a legitimate medical need.
The research team at TestosteroneStudy.com is working to bridge the gap between legitimate medical need and recreational use. They are doing this by sending out a free information packet that explains, in detail, how anyone can participate in clinical research on testosterone, human growth hormone, and many other bodybuilding drugs. According to the Testosterone Study website, a recent clinical trial gave its participants a full 1000mg of testosterone undeconate per week for a full 16 week trial period. And, there were no prerequisites to qualify.
To find out how you can participate in clinical research on testosterone, human growth hormone, and any other new drug, please visit http://www.testosteronestudy.com and request the free information packet.
###