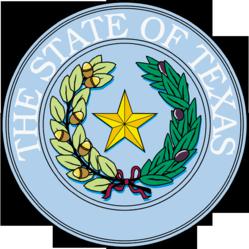 Texans now have a great resource to research and learn about the best home alarm system companies in the state. The industry has changed and so have the companies that are leading it.
Austin, TX (PRWEB) February 27, 2013
A leading third party resource in the home alarm system industry, AlarmSystemReport.com, has released its newest rankings and reviews of the top home alarm system companies in the state of Texas. Rankings are based on a five star system, and this year's top company received an unprecedented, perfect five star rating. Top Texas companies included in the newest Alarm System Report audit were reviewed and then ranked based on a number of standardized criteria, including technology and equipment, service and installation, customer service and monitoring, warranties and contracts and pricing. Top Texas companies included in the new rankings include FrontPoint Security, Vivint Security, ADT Security and LifeShield Security.
According to a representative from AlarmSystemReport.com, the newly released reviews focused on the newest and most cutting edge in alarm system technology, in order to keep consumers ahead of changing trends in the industry. For example, each alarm system review focused on wireless alarm system technology and environmental alarm monitoring, in addition to the traditional aspects of alarm system service and equipment. The Alarm System Report representative cites the constantly changing technology in the home alarm system industry as one of the primary reasons the site has created its reviews and rankings. Many Texas residents express interest in securing their family, home and property through the use of a home alarm system, but find it difficult to stay ahead of changes in the industry. The goal of the reviews and rankings released by AlarmSystemReport.com are to keep consumers informed of changing trends and technology, with all the information located in one, user-friendly location.
Each review conducted by AlarmSystemReport.com is conducted in a secret shopper format, by a team of highly trained home alarm experts. The Alarm System Report team poses as customers, in order to gain the most insight into the service and equipment provided by the alarm companies reviewed in the state of Texas. In addition to conducting each review from the perspective of a customer, the Alarm System Report reviews are also different from other third party resources because the site's review team paired with Texas alarm specialists, in order to ensure that all information was tailored specifically to the needs of Texas residents. Additionally, the reviews included information compiled from sites such as Angie's List and Yelp, in order to ensure each review was as inclusive and well-rounded as possible.
After conducting the secret, anonymous reviews, the alarm specialists then convened to rank each Texas alarm company, awarding the top company a five star rating, and then naming the subsequent runners-ups.
For the full reviews and rankings of the top alarm companies in Texas, including the name of the company that took the top spot, consumers can visit AlarmSystemReport.com.