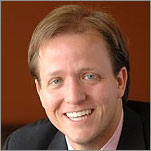 The offshore renewable energy industry is growing rapidly, so it is extremely important that efforts to assess workplace safety risks are completed quickly and accurately.
Houston, Texas (PRWEB) August 24, 2011
U.S. officials recently announced that they are conducting a study on regulating worker safety in the offshore renewable energy industry – an important move that could protect the lives of thousands of offshore employees on the Gulf Coast, Texas maritime attorneys Kurt Arnold and Jason Itkin of Arnold & Itkin LLP said today.
The Interior Department said in a press release that the study will examine the risks and hazards associated with offshore wind turbines, specifically during construction and maintenance of the turbines.
The study is a joint initiative between the Bureau of Ocean Energy Management, Regulation and Enforcement (BOEMRE) and the National Research Council's Marine Board, with findings to be released in July 2012.
"We are very pleased to learn about this new study," said Arnold, a Texas maritime injury attorney. "The offshore renewable energy industry is growing rapidly, so it is extremely important that efforts to assess workplace safety risks are completed quickly and accurately."
In particular, the study will evaluate risks in several areas, including:

Work performed in proximity to high-power electrical devices on offshore substations;
Use of elevators for wind turbines in highly corrosive environments;
Accessing turbine blades for repair;
Crane and diving operations during construction;
The use of carbon dioxide fire suppression systems in potentially manned areas.
The end goal is to identify ways to improve existing regulations and make recommendations for additional regulations to protect offshore workers in the growing field of wind power.
"This is crucial work," says Itkin, an experienced Texas maritime accident lawyer who has represented injured maritime workers throughout the Gulf Coast. "Wind farms as a source of renewable energy carries so much potential, and government leaders naturally want to harness that.
"But there have already been catastrophic injuries and fatalities associated with offshore wind farms," the Texas attorney continued. "Wind workers have died by falling or getting caught in machinery during to routine maintenance operations. Hopefully this study will identify risks that we don't know about yet and pinpoint solutions that will prevent further tragedies."
Offshore work is a dangerous occupation by nature, with workers surrounded by heavy equipment and volatile materials. But tragedies such as last year's deadly BP oil spill off the Louisiana coast highlight why safety guidelines must be evaluated and improved, Arnold said.
"All too frequently we see cases of offshore workers who are hurt because their employers got lax when it came to adhering to mandated safety standards," he explained.
Arnold and Itkin both help injured offshore workers or their families to bring claims against employers under the Jones Act, a federal regulation that protects maritime workers who are injured or killed on the job as a result of employer negligence.
The BOEMRE study's findings may help offshore workers in several other ways, noted Itkin.
"The first and most important way that the findings could help would be by identifying key dangers and fixing the problems to prevent injuries to offshore workers altogether," he said. "But the BOEMRE study might also be the springboard for some new regulations and laws that attorneys can use to make sure that families are compensated if disaster strikes."
About Arnold & Itkin LLP
The maritime lawyers at Arnold & Itkin LLP, a Houston personal injury law firm, understand the complexities and legalities of maritime law and have a successful track record of verdicts and settlements in favor of maritime workers.
The law firm provides legal guidance on all aspects of maritime law and the benefits that offshore workers are entitled to under the Jones Act, the Death on the High Seas Act, the principle of maintenance and cure, or the Longshore and Harbor Workers' Compensation Act. Additionally, the firm features accident lawyers, investigators and financial advisors to assist Texas offshore workers, Gulf Coast commercial fishermen or other persons and businesses impact by the Gulf Coast oil spill.
Arnold & Itkin LLP handles maritime claims at port cities along the Gulf Coast in Texas, Louisiana, Mississippi and Alabama. The firm can be contacted toll free at (877) 398-4972 or through its online form.
###