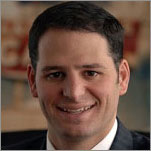 Hopefully BOEMRE will be able to find common ground among members of Congress and industry representatives so that more stringent requirements prevent offshore workers from injuries altogether.
Houston, TX (PRWEB) July 26, 2011
The BP Deepwater Horizon disaster ended one year ago this month, but federal officials are still wrangling over proposed changes to safety regulations governing the oil industry, according to a recent article in the New Orleans Times-Picayune.
Michael Bromwich, head of the Department of Interior's Bureau of Ocean Energy Management, Regulation and Enforcement (BOEMRE), said that broad changes to the laws are needed to create safer drilling and prevent future catastrophes.
Those changes include strengthening requirements for the construction of subsea blowout preventers – the same equipment that malfunctioned in the Deepwater Horizon incident and triggered the largest oil spill in the history of the petroleum industry.
Houston maritime attorneys Kurt Arnold and Jason Itkin say they applaud Bromwich's effort.
"Eleven offshore workers died in that spill, and even more were injured," says Arnold, whose law firm represents workers who are injured in maritime accidents. "Although the BP disaster was the most highly publicized, scores of other Gulf Coast oil workers put themselves at risk for serious and fatal accidents every day."
Working on rigs is an inherently dangerous job, and it is the responsibility of owner-operators and contractors to make sure the best equipment and procedures are in place to prevent accidents and preserve human life, adds Itkin, who also handles cases involving injured offshore workers.
"But sadly, proper maintenance sometimes falls by the wayside in an effort to save money," Itkin says. "It's the workers and their families – not the oil companies – who are left to suffer the everyday consequences when those preventable accidents happen."
In some cases, offshore workers' injuries may be covered under the Jones Act, a federal law that protects seamen who are injured or killed on the job due to the negligence of their employers.
"Jones Act claims are similar to workers' compensation claims in many ways, but the amount awarded to successful claimants is often much higher than you would find in a workers' comp case," Arnold says.
Itkin says that Jones Act settlements can help families cope with the injuries and pain and suffering caused by an accident and help Gulf Coast workers begin to rebuild their lives.
"Hopefully BOEMRE will be able to find common ground among members of Congress and industry representatives so that more stringent requirements prevent offshore workers from injuries altogether," Itkin says.
The Gulf Coast offshore injury lawyer adds that the key to coming up with a good compromise will be making sure that independent, impartial parties conduct investigations when offshore accidents happen.
"Attorneys need the best, most unbiased research they can find when collecting information for clients who are injured in Gulf Coast oil rig accidents," he explains.
"Political infighting will be an obstacle that BOEMRE will have to overcome in order to develop and enhance safety regulations for its workers, but the ultimate outcome could assist attorneys who want to make sure that their injured clients receive compensation for offshore accidents."
Arnold says that contacting an experienced personal injury attorney is crucial for families and offshore workers who have suffered in offshore accidents.
"Laws governing the oil industry are complex, and they are on the cusp of some potentially serious changes," Arnold says. "Clients will be best served by having lawyers who have their fingers on the pulse of the oil industry."
About Arnold & Itkin LLP
The maritime lawyers at Arnold & Itkin LLP, a Houston personal injury law firm, understand the complexities and legalities of maritime law and have a successful track record of verdicts and settlements in favor of maritime workers.
The law firm provides legal guidance on all aspects of maritime law and the benefits that offshore workers are entitled to under the Jones Act, the Death on the High Seas Act, the principle of maintenance and cure, or the Longshore and Harbor Workers' Compensation Act. Additionally, the firm features accident lawyers, investigators and financial advisors to assist Texas offshore workers, Gulf Coast commercial fishermen or other persons and businesses impacted by the Gulf Coast oil spill.
Arnold & Itkin LLP handles maritime claims at port cities along the Gulf Coast in Texas, Louisiana, Mississippi and Alabama. The firm can be contacted toll free at (866) 222-2606 or through its online form.
###