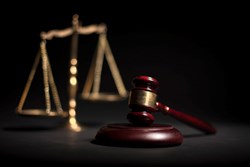 Austin, TX (PRWEB) August 30, 2013
This past week attorneys for Houston-based Antoine Dental Center (ADC) and those representing the Texas Health and Human Services Commission Office of the Inspector General filed their closing arguments in the pending State Office of Administrative Hearings (SOAH) case (SOAH DOCKET NO. 529-13-0997).
The case challenges the 100% payment hold that has been in force against ADC since April 2012, the filings indicate. The court documents also show that the payment hold was levied against ADC by the Office of the Inspector General based on "credible allegations of fraud."
Texas Dentists for Medicaid Reform have posted an article about the filings and made available the legal briefs for both ADC and OIG for download on their website.