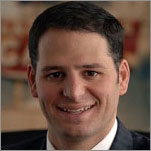 When a truck driver dozes off after too many hours behind the wheel, it's the other motorists on the highway who usually pay the price for the truck driver's dangerous fatigue.
Houston, Texas (Vocus/PRWEB) April 07, 2011
Too many exhausted truck drivers are involved in 18-wheeler crashes in Texas and other states, which makes mandating electronic data recorders in tractor trailers the next logical step in making the country's highways safer, according to Texas truck injury attorney Jason Itkin.
"When a truck driver dozes off after too many hours behind the wheel, it's the other motorists on the highway who usually pay the price for the truck driver's dangerous fatigue," said Itkin, a partner in Arnold & Itkin, LLP, a Houston, Texas, law firm that represents victims of large truck crashes.
"On-board data recorders will allow more accurate monitoring of how many hours truck drivers are on the job," Itkin said. "That should help save lives by getting fatigued truck drivers off the road."
Last week, U.S. Senators Mark Pryor (D-Arkansas) and Lamar Alexander (R-Tennessee) re-introduced federal legislation mandating electronic on-board data recorders on most tractor trailers, semis and other 18-wheelers within three years.
The bill, entitled the Commercial Driver Compliance Improvement Act, would give federal transportation officials 18 months to develop a final rule making on-board recorders the industry standard for large commercial trucks and another 18 months to put the rule into effect.
The bill says the tamper-resistant data recorders must be capable of identifying the individual driving the truck, recording driving time, pinpointing the location of the 18-wheeler in real time and allowing law enforcement to access the information during a roadside stop.
More than 3,300 people died in crashes involving large trucks such as tractor-trailers, semis, semi-trailers and 18-wheelers in 2009, according to federal data. Most of those who died were occupants of other vehicles.
A federal study of causes of large truck crashes concluded driver fatigue contributed to one out of every seven to eight fatal large truck accidents.
Kurt Arnold, a partner in Arnold & Itkin LLP, said electronic on-board recorders would make highways safer by ensuring that 500,000 trucking companies involved in interstate commerce are monitoring the hours their drivers stay behind the wheel. Logbooks which truck companies involved in interstate commerce are required to keep are just too easy for truck drivers to falsify, Arnold said.
"Texas leads the nation in truck accident fatalities, so all too often we see the devastating results of fatigued driving in the families we represent who have lost loved ones," said Arnold, an experienced truck accident attorney and trial lawyer.
"We support advances in technology to break this cycle of truck driver fatigue and catastrophic truck accidents, and we are committed to holding accountable trucking companies that allow exhausted drivers to stay on the road until dangerously fatigued."
About Arnold & Itkin LLP
The Texas truck accident attorneys of Arnold & Itkin LLP are committed to helping Texans injured in highway crashes involving large commercial trucks, tractor-trailers and 18-wheelers, including cases involving drowsy driving, excessive speeding, intoxicated driving, improper maintenance or improperly secured or spilled loads. The Houston-based law firm's personal injury lawyers represent truck accident victims throughout Texas, including Houston, San Antonio, Dallas, Fort Worth, Austin, Beaumont, Galveston, Corpus Christi, Baytown, Texas City and Port Arthur. H Texas Magazine has named the firm "Top Lawyers for the People" three years in a row. To learn more about the firm's Texas truck accident lawyers, call (877) 399-9820 or use the firm's online contact form.
# # #